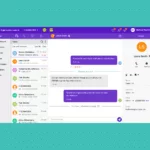 Even though they have four campuses in central Ohio and minister to 3,600 people over 10 weekly services, Grac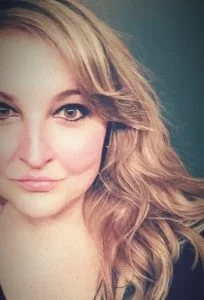 e Fellowship understands that their front doors need to be seeing new faces continuously. I had the pleasure of speaking with Ronee De Leon, Administrator of both the Local Impact and Guest Services departments at Grace Fellowship to see how PastorsLine has been able to help.
Before PastorsLine: Relative newbies but catching on quickly
Grace Fellowship joined PastorsLine last summer. Before that, they had only been using CCB and communicating with email via the CCB process queues.
Very quickly, Grace Fellowship ministries began using PastorsLine as part of their communication strategy. The Young Adult Ministry began over the summer. The Middle School Group followed with reminder texts. Of course, the PastorsLine-CCB integration is a big plus, too. Ronee, herself, began thinking of how she could use PastorsLine to take their assimilation processes to the next level.
Current PastorsLine plan: Locomotion
This $50/month plan gives Grace Fellowship 2 lines and 2000 credits each month.
They have purchased an additional 2 phone numbers for a total of 4 lines. They have set it up so that there is one user per line.
I asked about text volume. Ronee said that for just one of the lines, their Connections line, she "sends and receives a total of 30 texts max".
Why only one user?
Ronee explained that "[we] could have more users on each line—but the texts come in by the line. So if we have multiple users on each line, they will each get the messages for the line. Having lines dedicated per ministry has helped separate the texts that come in."
Separating texts by user helps keep people and their needs from falling through the cracks.
Recent Challenge: Front door initiative to get brand new people
Ronee shared with me that just last weekend, Grace Fellowship "took advantage of a new marriage series we have coming up using PastorsLine. We passed out invite cards and had a big social media push, advertising that we were going to raffle several different prizes at our campuses: a weekend cabin stay and gifts cards to a high-end area restaurant."
And the wins were…
Grace Fellowship hit their weekend goal of 3-4% brand new people walking through their front doors. Ronee said that a big part of hitting that goal was "the capability to do the raffle at such a high level through PastorsLine". They especially liked…
In PastorsLine, duplicating campaigns is quick and easy. Ronee said that was a "great help [because I] didn't want to have to change the contest keyword, slide, and program for each service…so, for example, once the Thursday 7 pm service was over, I just duplicated the contest campaign, released the keyword, made a new one, and named it 'Sunday morning 9 am'."
How do they see PastorsLine impacting their church day-to-day?
Now, their new guest opt-in keyword is projected on a screen during every service with a 'text to connect' message. The keyword is also in their church program. Those who text the keyword enter an automated chat. The chat first captures their contact details and then offers them further links depending on what the texters are interested in.
And the wins are…overall, new guests are preferring to text.
Ronee says her church is upfront with telling people they understand that life happens and there might not be time to opt-in right then and there. So, the keyword is ready when they are. She says they are seeing people text in at all times…even midweek after a weekend service.
Grace Fellowship also offers to connect cards and getting involved online. Ronee says they've noticed that new guests are opting for texting. Here's her take on why: "[PastorsLine data capture with auto responses] is an easy way to anonymously self-identify in such a large church without having to go to our connections space (Grace Central)—a room to the right as you're walking out our doors. You can stop in there and talk to somebody, but a lot of times people like the anonymity of such a big church and [PastorsLine] is a way for somebody to connect before they're ready to identify themselves and have a conversation with somebody."
The Future: Next big thing using PastorsLine?
Currently, new guests get an email on Monday following the weekend services with a handwritten note on Wednesday. Ronee is thinking about a text on Wednesday.
Also, the Grace Fellowship 'weekend' begins with a Thursday night service. Ronee is considering texting the new guests from the previous weekend with an invite…something like: It was great worshiping with you last weekend. Hope to see you tonight.
Ronee had a few compliments, too.
She shared that she is "super impressed. I've worked with Jason a lot. He and I chat pretty regular [sic], and he teaches me how to do all of the ninja moves. … You guys have just been incredible for us."
Lately…
I had a chance to get some feedback about how PastorsLine is working for Ronee and Grace Fellowship.
Ronee said they "have utilized group texting. It works very well!"
She went on to add: "I LOVE PastorsLine! You are incredibly friendly and responsive when you have questions. I've chatted with you many times as I was trying to figure out different "ninja tricks" as you call them, and you've always helpful! You've even created features for our church when you've heard our need to pull off things your technology didn't quite have the capability to do!"
Could we do better?
Ronee shared: "Honestly, we haven't had problems with PastorsLine! Setup isn't quiiiiite as user-friendly as I think it could be, but once you get the hang of it, it's great! That is really my only complaint! You're awesome!"
Our PastorsLine team is always working to improve our user experience, so Ronee's feedback will definitely be taken into account as we move forward.
Want to level up your church's Front Door Initiative or perhaps add texting to your First-time Guest Follow-up Strategy?
Yes, take me to the free, $0 for 30 days trial.
Not yet, but I'd like to know more about texting in churches.