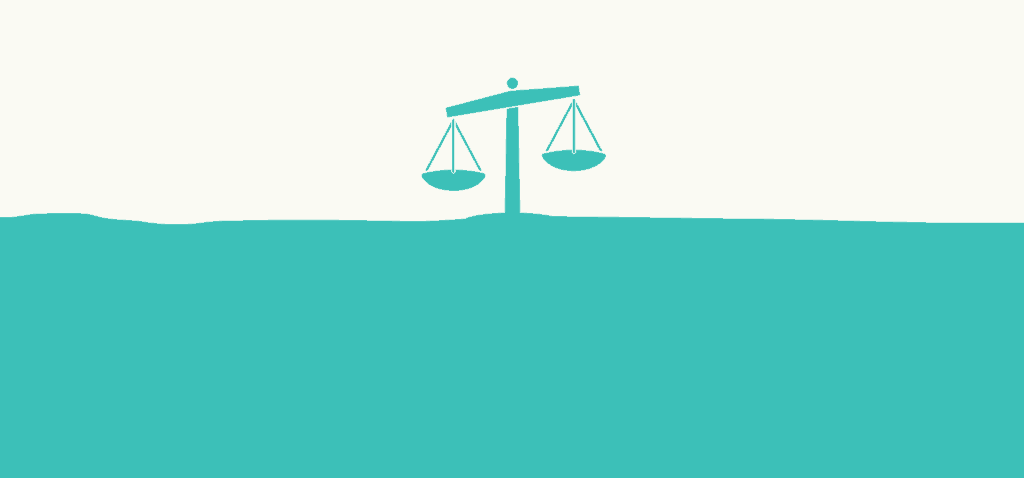 Update 2019: Changes are coming soon!!!
This blog highlights some critical changes that are affecting churches who use texting, explains why it's happening, discusses the implications for the future, and lets you know how PastorsLine is adjusting to minimize the impact.
We are going to talk about:
Importance of Church Texting
Aggressive filtering
The Bad News
Silver Lining – A2P Long Codes
Our Current Workarounds
Toll-free numbers (newest and most promising)
Secondary numbers
Redundancy – Multiple domain masking
Redundancy – Carrier reprocessing
Alternative options to using links
Final Verdict?
Importance of Church Texting
There's little doubt that texting/SMS (Short Message Service) which doesn't require a data plan has influenced communication in the years since its inception. Once seen as a rarity or even rude, texting is frequently the first choice for communication for 75% of cell phone owners.  The potential to use texting in ministry to reach more people for Christ is huge. 
Even though most mobile carriers like Verizon and AT&T offer unlimited Peer-to-Peer (P2P) texting (sending a text from one mobile device to another), this solution doesn't scale for churches. Churches require an Application-to-Person (A2P) texting solution.
Truthfully, bulk texting or A2P texting on a standard 10-digit number (long code) was initially overlooked by the mobile carriers, but this has changed swiftly due to some pressure from their users to prevent "spam texting".
SMSs are considered spam when they look unusual or resemble a spammer's phishing attempt. We have discovered that a big red flag is URL shorteners and things such as 'bit.ly' or 'goo.gl'. An even bigger red flag is if the message contains 'http/https'.
Check this article for more information
.
Aggressive filtering
Filtering has always been in place, but after the 2018 midterm elections and with an increase in spam texts, mobile carriers began implementing more checks that affected the good and bad players. Additionally, this aggressive filtering increased after the FCC stepped in and reclassified text messages as 'information' instead of 'telecommunication'. This "
empowers wireless providers to stop unwanted text messages
".
Now the situation is similar to the recent changes to email spam filters—at times your text messages make it through and sometimes they don't. Except in this case, you don't have a text spam/junk box to check.
The mobile carriers employ different algorithms powered by machine learning which may allow a message to go through for one client on say, Sprint, but cause the same message to be blocked on Verizon.  Carriers don't share the criteria but typically send an error code back to us to let us know.
Some filtering has been happening for years, but PastorsLine has always created workarounds like throttling your messages, limiting MMS, allowing you to use multiple numbers, and other best practice tactics to allow your messages through. It's one of the reasons churches have left the bigger church texting companies to come over to us.
While the filtering logic makes sense a lot of the time, it does not apply to your church texts which have a link to an online newsletter, giving page, or prayer request form. The filtering algorithm does not check
where
the text came from, only
what
it contains (we hope this changes soon).
The Bad News
Sprint and T-Mobile, in particular, have recently (Q2 2019) started aggressively filtering your messages, but they are not letting us know that the message was filtered. In other words, they are not sending a "blocked for carrier violation" error response to our servers.
Your message shows as delivered to Sprint and T-Mobile phones but you or your subscribers didn't actually receive it. Our "delivered" status log is reported in real time, and hence, we are only reporting what Sprint and T-Mobile are sending or not sending.
This false reporting by T-Mobile and Sprint is a crude way to trick spammers into thinking they are being successful and to limit their ability to game the system. However, this is bad as we can't accurately report the message status. You may think someone received a message as it shows as 'delivered' when, in fact, it wasn't.
More importantly, one of our recent workarounds requires us to know if a message was being blocked in order to
reprocess
it.
So far, it seems Verizon and AT&T are likely to send back a response which allows us to reprocess those messages (see the "Our Current Workarounds" section).
Silver Lining – A2P Long Codes
Reminder: PastorsLine was initially developed to be a tool used to
scale personalized interactions
via text and voice. The focus was on natural, human communication and not necessarily bulk, promotional texting, including links. That has been what short codes (5-6 digit numbers) were designed for and where they shined, though we had adapted to allow you to send bulk messages as discussed above.
The fact is
short codes
are spammy-looking; expensive so the costs are shared by dozens of organizations; and don't support the ideology of personalized, bulk communication. And for companies that offer shared short codes to hundreds of churches, there is discussion that mobile carriers are going to begin filtering those this year (2019).
In fact, AT&T announced recently they are not going to sell Shared Short Codes and would stop supporting them some time towards the end of 2019.
The solution that is likely to be developed due to the recent changes is a true A2P long code to have the power of short codes but the personalization of local numbers. In other words, a local P2P number that is provisioned to send bulk messages for commercial purposes by default.
This has been proposed by Verizon and was set to go live last May, 2019 but has been postponed until late 2019 or possibly early 2020.  Other carriers are likely to follow. This would see a slight increase in our costs per text to cover the fee but would be a welcome solution that would continue to power the Gospel using text.
Our Current Workarounds
Toll-free numbers (newest and most promising)
Toll-free numbers is our latest solution on offer. Toll-free numbers are usually used when you need a vanity number, e.g. 1-800-flowers, and might be great for branding. The bigger value here is they offer the power and flexibility of dedicated short codes but at a fraction of the cost.
The cost of a toll-free number is equal to 250 messaging credits. This works out to be about $4-$6/ number depending on your plan. Compare this to a dedicated short code that costs $15k/year—and we've already discussed how shared short codes are not great, even if you are splitting the costs with hundreds of users.
One of our workarounds currently allows us to reprocess failed messages using a 1-way, toll-free number we auto-assign to your account for free. However, this new option goes beyond this.
A few churches had previous
bought toll-free, 2-way, vanity numbers from an external vendor and ported them over to PastorsLine.
That's still an option, but we have made adding a toll-free number easy for you to do.
You can now purchase a toll-free number via our system.
Get started here
.
Secondary numbers
If you are sending bulk messages to say, 100 or more people, we highly recommend using our co-pilot,
smart secondary numbers
feature.
This is even more critical when sending out bulk messages using links. The cost of a regular, secondary number is equal to 125 messaging credits. This works out to be about $2-$3/ number depending on your plan. Again, compare this to a dedicated short code that costs $15k/year—and the fact that shared short codes are not great, even if you are splitting the costs with hundreds of users.
Secondary numbers allow you to distribute the messages on different numbers, which helps bypass the known restrictions of no more than 200 texts per P2P number per day and no more than 20 messages per minute before being
blocked
.
When you don't use secondary numbers and you send to a large list, we throttle the sending rate.
Using secondary numbers will send your messages in much less time. It will also highly increase the chances that all your messages will be sent and not flagged by the mobile carriers.
As we mentioned before, the cost of using a secondary number is not much—about $3/month (depending on the plan you're on and the cost per credit for that plan)
Learn more about secondary numbers.
Redundancy – Multiple domain masking
Since links are one of the main red flags, PastorsLine has integrated
Rebrandly
into our platform. Seamless for you, Rebrandly 'translates'
regular
URLs to different,
custom
URLs. The way it works is if you send one link, we would create say, 15 versions using 15 different domain names but have them linked to the original URL. Ideally, this would increase the number of messages that get past the mobile carrier algorithms. Some of our new domain names are chh.fyi, chch.one, and chn4.pl. It has helped more than it has hurt, but it isn't a perfect solution.
Find out more
.
Another of our PastorsLine workarounds is automatically resending failed texts due to carrier violations. Of course, this only works when the text is flagged as 'failed' or undelivered (which is why the mobile carriers not sending a response prevents this option from being a better solution).
However, when an SMS
is
returned with an error code, we automatically reprocess that text message.
This is done via a toll-free number and is free of charge to you. To minimize the chances of your recipient getting confused at this 'unknown' number, we include your original sender's number in the message.
NOTE:
This toll-free number is not
your
toll-free number. So, anyone texting or calling in to this number will not be processed.
Alternative options to using links
Unlike some of the other top church texting platforms that rely heavily on links to collect data, PastorsLine allows you to collect data using a data capture workflow (no links). For example, instead of an SMS with a link to an online 'Collect your first-time guest information' form, use a keyword-triggered, automated data capture to do the same thing.
More help desk info about autoresponders
.
Final Verdict?
We have always prioritized deliverability over marketing hype and know that if only one person doesn't get your message, that's potentially one lost person who may not return to church. We have chosen to use non-spammy, local numbers. The market has changed, and this may be a good thing if a new framework is created to send bulk commercial messages through local numbers (A2P long codes).
However, in the meantime, between our use of local numbers and the variety of workarounds and best practices we have, you have been in good hands with our PastorsLine team.
Our best recommendation now is along the secondary number route discussed above combined with a toll-free number. We think this is your best opportunity to send non-spammy, personalized bulk messages that would see the highest likelihood of making it through the current mobile carrier filtering changes.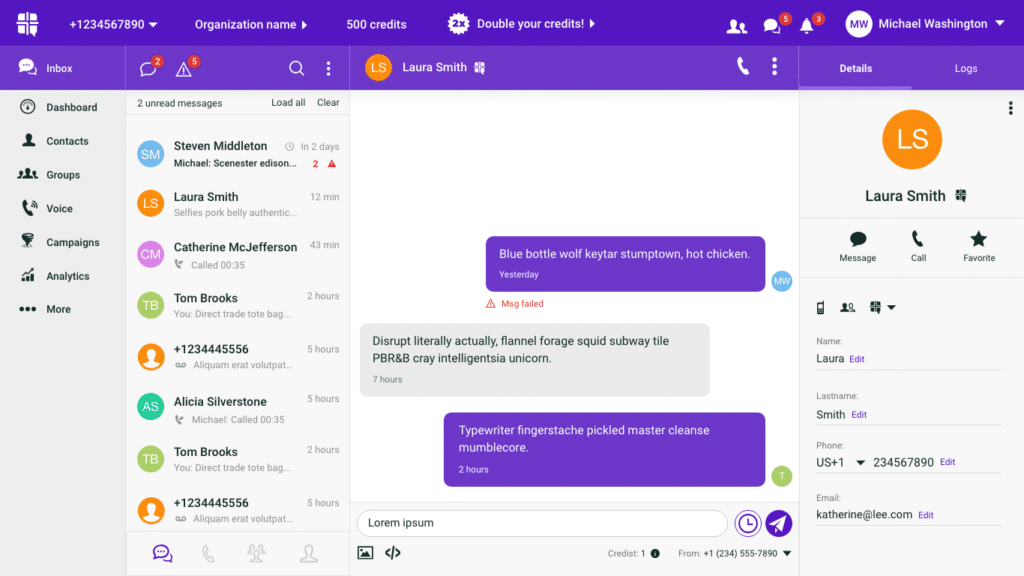 Why you should not sign up to use PastorsLine
Let's be honest. Our PastorsLine dashboard offers so much that at times, it feels overwhelming. Here are some options to consider.
Is this enough to convince you not to move forward? Let's check.
PastorsLine is not the platform for you right now if you are looking for a "2-door sports car" and an older, bigger SUV utility vehicle may not do it for you.
We prefer to think of PastorsLine as a vintage truck. The engine is superb. The craftsmanship is solid. In fact, we've been tinkering with its performance and features for a few years, not based on what we think you need but based on feedback from hundreds of churches. As a result, PastorsLine has become very powerful and useful.
Here are things we do that others may not do well.
2-way integrations with CCB and Planning Center. MailChimp is next on our list.
Multiple users with some advanced controls.
Multiple numbers to avoid the 'inbox madness'.
Some multicampus options: go beyond just one account while keeping connected to your campuses/departments.
LandLine SMS: text-enable your church landline and reuse a number that your church already knows.

NEW

- We've just launched multiple keywords per campaign. Imagine being able to set up several keywords (e.g. Pray/Prayer) to trigger the same campaign, in order to catch errors or to allow you to use different words for branding purposes.
Digital Connect Texts: because digital connect cards for guests are dead.
Though texting is what we focus on, having the option to send a voice broadcast or receive a call might be of value to your ministry. You can call out on the numbers from the desktop and not your personal cell phone.
Our pricing is very competitive at the moment. This might change in the future, so now is the time to lock in our rates. You get most of the features without having to pay an add-on fee.
And so much more…
However, the time spent on performance meant that the overall comfort suffered. The suspension springs are worn, so things get a little bumpy at times. The seats and exterior paint job are a little dated, so our web app doesn't look as fresh as it could. The mobile app was still stuck in phase 1.
On the flip side, our church partners who use PastorsLine love what that vehicle can do for their church communication.
Essentially, PastorsLine is a workhorse for a fraction of the cost.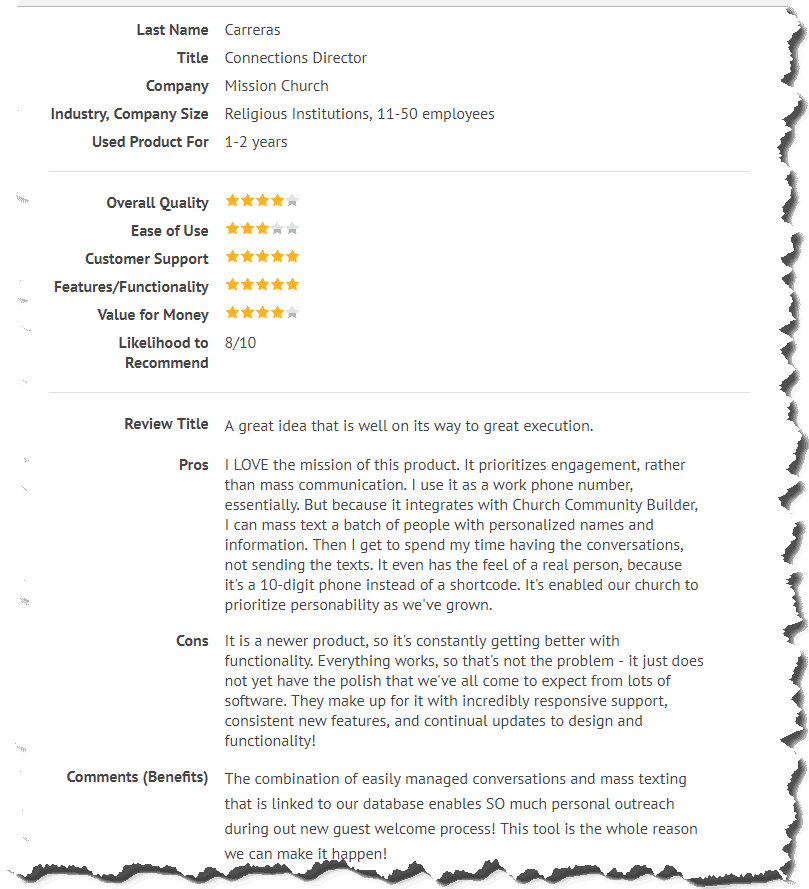 The good news is that for the next 3-6 months, we are putting a lot of TLC into that very area: the aesthetics. Of course, we will continue adding useful features as we think of ourselves as problem solvers: partnering with your church to bring more people closer to Christ. But comfort is important, too. When communication is comfortable, people tend to be in touch more, and that's what we're about—easily done, quality communication to build strong relationships.
So, here's what we're doing to improve things:
Cleaner Web Application that works across all browsers
We are working on a cleaner UI and better flow for our desktop app—same power but designed to minimize the overwhelming feeling and your learning curve. Our focus will initially be where most of the communication happens—the Inbox. Then we will move to the other areas. Here are a few samples of what we would be doing.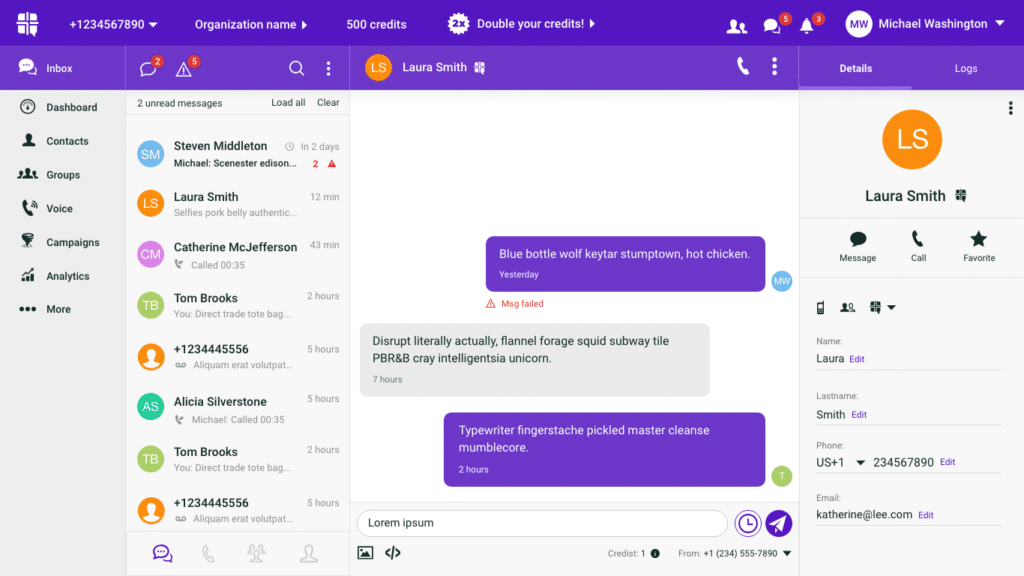 Mobile App …
By Q1 or Q2 2019, we plan on re-launching our mobile application to utilize more native features (Phase 2). This is a huge project (complete recode). It's already in progress and we are excited to give you a cleaner way to communicate with your members and visitors from your mobile devices. The initial versions will focus on sending and receiving messages. Later versions will include calling and other campaign options. We want you to be able to manage most or all aspects of your account from your mobile device by 2020.
So what does your church communication need right now? A utility vehicle that can do more or something else? If the former, we are your best investment that will keep giving—with the big bonus that you can influence changes.
The PastorsLine platform is a church-driven, bulk texting platform developed and managed by church 'insiders'. We know churches intimately. We've attended them, been part of their management teams and worked with them for many years. Our goal is to serve you by helping you spread the Good News of Jesus Christ. We've positioned ourselves to be your in-house, IT team for solutions to your communication issues. In addition to everything our platform can do, our partners love our responsiveness to their needs and fast tech support.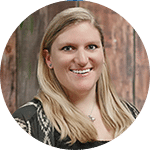 I honestly never realized how many people must have been trying to text our landline all along! We never advertised our landline as a number you could text, but we have gotten multiple members of our congregation and even guests from some of our events to send us texts saying, 'Thank you for this and that', and it has been really great to see!
Heather Bredeman
Joy Christian, Center,
St. Cloud, MN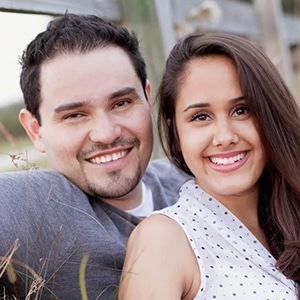 The text message bible study invites are working great. We saw a huge increase from 5-6 to 10-12 and the numbers stayed consistent. 
Zeke Vas
Pastor

""...the guest connection card...We had a great response -- people whose names and contact info we might not have captured otherwise. Our autoresponder directs them to our Welcome Center...where we have a gift...with their name on it."
Kristen Waddle
Church Communications

The land line is more familiar with our congregation. When we texted from the other number, some would inquire about who was sending the text as the number was unfamiliar, and we did not use it frequently, so by the time we sent another text, some had forgotten the number.
Myrna and Peter Rohdin
New Life Fellowship Church, Elmhurst, NY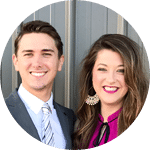 At first, the landline feature seemed like it would overload the church secretary since everyone would have the church phone number saved in their phones. This has not happened! People are simply interacting with our events better than ever before! We love the landline feature.
Sterling Willborn
Associate Pastor, Journey Church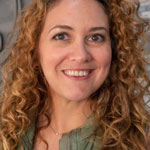 "Baptism Worship Service Reminders - bulk texting—we were blown away by the number of people who showed up."
Cara Saliby
Dir. of Admin.

PastorsLine has been a fantastic tool which has enhanced communication with out church family. As with any tool, the secret is in learning how to use it effectively. I have been most excited when I see my church members telling their very own unchurched friends to text "PRAY" to our pastorsline number and have them join our prayer sessions.
Paolo Esposito
Pastors, RGF Church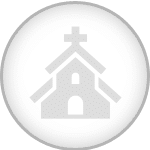 By using the same phone number for texting and calling you get people to remember your phone number. When it comes the time that are ready to reach out to us they know the phone number.
Abraham Schwartz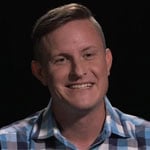 The personal and almost immediate assistance at [PastorsLine] is so great! We feel valued and important! We love that it is church-based!!! … Jason and the team at [PastorsLine] are always ready to help, make things better, and they also welcome feedback.
Richie Halversen
Pastor @ College Drive Church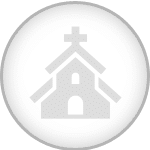 I belong to a Church Communications group on Facebook, and you were highly recommended. We signed up with you over others because we are a multi-generational church and you have an ability to reach people on landlines.
Daniel Chambers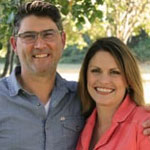 We hired [PastorsLine] to assist us in a new "Small Group" initiative we were launching at our church. The tools they provided us with helped us monitor and take action on hundreds of responses. Our workflow was cut in half and our ability to track, monitor and follow through with the data gathered more than doubled.
Chris Elliott
Associate Pastor, New Believers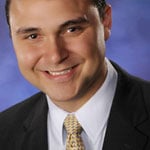 When we finished our evangelistic event in Houston, 70% of those who were baptized, communicated with me through PastorsLine...it had a big influence.
Wyatt Allen
Evangelist, End Time Hope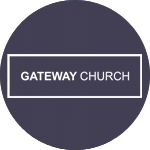 It's honestly the best feature that we have utilized. Being able to give one phone number for voice and text simplified our process.
J.W. Dunbar
Pastor Gateway Church, Ashland, KY

PastorsLine has totally changed not only my workflow, but it's taken our "personal" factor up 10x! Just with our welcome process, we have gone from a 40% READ rate to a 40% CONVERSATION rate. That's just crazy!
So thanks 🙂
Tommy Carreras
Group Director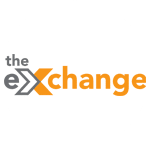 For us [a PastorsLine text-enabled church landline] has been huge for people to be able to text the number they already knew for our church. It means they don't have to remember two different numbers when they are looking to try and get in touch with us. Most people don't even realize its mostly an automated process.
Tyler Boles
Connections Pastor, The Exchange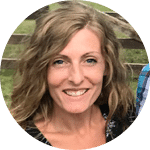 Sending and receiving texts from our landline number is the #1 feature that ensures visitors and members can engage with us on the most relevant means of communication there is right now. Having one number to advertise, simplifies all graphics, ads, announcements, etc. for us, as well as for those we're trying to reach. I use PastorsLine EVERY DAY. It's changing the way we engage with our members - it's both easier and more effective.
Tara Freeman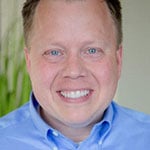 "[PastorsLine is] a huge answer to something we've been looking for. I was able to send a template with a field merge by scheduling it... "
Dr. Matthew Robinson
Pastor