Planning Center Integration
PastorsLine now integrates with The Planning Center People App!
 2-way Integration released (new)!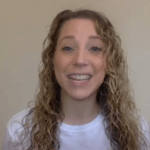 Hi Everyone... Anne here.
We are so excited to share with you our newest integration. PastorsLine now integrates with The Planning Center People (PCP) App!
This integration means all of your PCP App contacts and all of your lists can automatically sync to your PastorsLine account!
With this integration, we make it easy for you to text any of your PCP contacts—and even text an entire list all at once! You can schedule texts in advance, use templates, send photos, personalize your texts with merge fields like first and last name, and connect with your church members even better!
To ensure that our application works for a wider audience, you are being invited to help us Beta Test this integration at no risk to you or your data.
You will have complete control over what we sync. If you ever want to opt out, you can disable the integration, and all your PCP list and contacts will be automatically removed.
What's the benefit to me? Glad you asked.
If you don't have a PastorsLine account, you will get 2000 credits, a free local number and 60 days to give it a go. This beta account is a real account, and the number will be unique to you. This benefit is over $50 in value.

For those who already have an active PastorsLine account, you will be given the same 2000 credits to use for the duration of your account.

You will also have a direct influence on changes that can make this app even more useful for your specific church (if you decide to move forward - no obligation to buy).
Who are we looking for?
We are looking for people who are action takers.
You will be required to have an active PCP account with lists and people and sign up for or use your current PastorsLine account.

You will be required to sync your PCP account within 48 hours of having access.

You must be willing to provide feedback via our inbuilt chat or other means like text, email or FB group.
How to Setup the Integration?
Frequently Asked Questions (FAQs)
I synced our list but the numbers don't match. What's going on?
We currently sync profiles from your PCP list(s) that contain a phone number. Here is the order of phone numbers we look for: a "mobile" number—if not found, then a "home" number—if not found, then "work"—then "other". If there is no phone number, we will skip importing that contact.
I am seeing more contacts in the "My Contacts" group than I expected. What's going on?
Our philosophy is that you should be able to engage with anyone from your list as required. So, we sync all your contacts. However, you can select which list(s) you want to sync into PastorsLine.
Working in teams? No problem. Assign the different list(s) to users you invite, set limited roles and restrict access. This process is completely reversible.
How do you compare with Clearstream Text messaging service?
We're sure you know how a good, church-focused, bulk text and calling solution can help you make stronger connections with the people in your ministry. And you probably also know that there are many options available. The question is, "Which is the ONE which best answers your particular needs?"
To help you make your best-informed decision, we decided to do a comparison between PastorsLine and Clearstream.
Let's be clear from the start, we definitely have an opinion here. All the same, we have tried our best to present only the facts and present them accurately.
Here's a preview and click below for more details.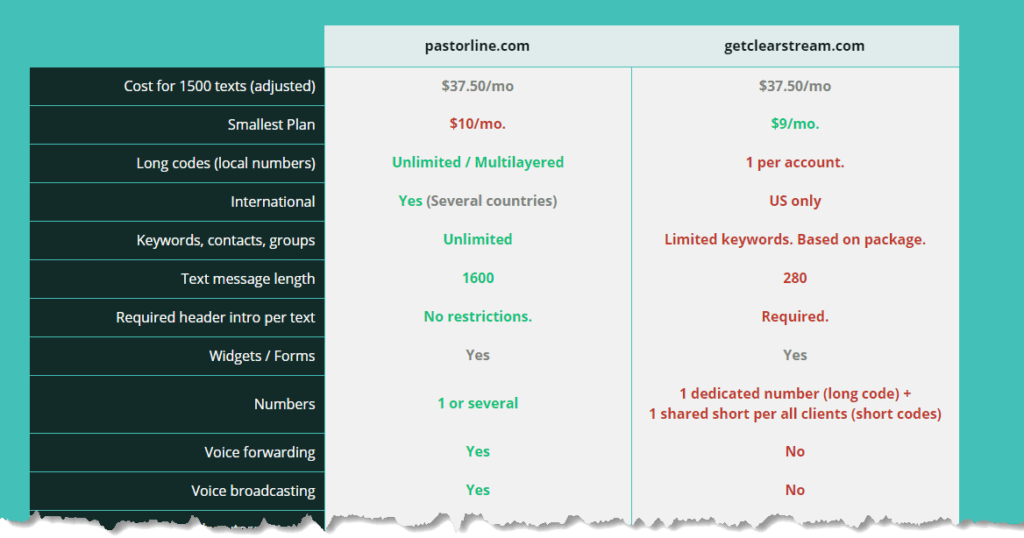 How do I get started?
If you already have an active free or paid PastorsLine account, you will be given 2000 more credits (manually) to use during the test. You will need to turn on the integration and sync then let us know. Click the option below to get started.

For new-to-PastorsLine partners, you will be given an invite code to unlock the benefits discussed. Click the link below to get started.