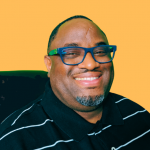 Jason Alexis, Founder & Product Engineer
Hi. I'm the creator of PastorsLine.
PastorsLine is my attempt to honor the plan I believe God has for me. My journey began as a child living with my mom in Trinidad & Tobago...
As a single parent and high school dropout, my mom pushed education and demanded I stayed within the top 1% of my class. My home country follows the British system of education—how you rank relative to your classmates means better access to education and jobs.
The irony is what I really learned from her was what I saw her doing—business. My mom's industrious side was what nurtured and drove my entrepreneurial spirit. I was able to see a viable alternative to getting an education and climbing the corporate ladder. Her most successful micro-business, a home-based, soy flour factory was the perfect opportunity to see full product development, sales, and marketing on a micro-level.
Though education was key, I recall my mom encouraging my entrepreneurial spirit. For example, when I was eight years old, she would buy a bag of playing marbles wholesale (a popular kids' game in my country). I would sell them 3 for a quarter and make a profit.
By 19, I was a high school mathematics and physics teacher by day, a private tutor in the evenings, and at night, I would use my private vehicle for hire (a standard practice in developing nations). On weekends, I would sell imported sports clothing.
My mother's business folded due to a combination of simple things and more complicated family situations. The pain of seeing this was tough and something that drives me to this day.
Fast forward to me getting a tuition scholarship at 21 to come and study engineering in America in 2006, as a slightly older student. At that time, I was the first person in my family to attend college. It was challenging but a blessing: I met my wife in college where we were both studying engineering.
When I recommitted my life to God in 2012, I was inspired to think: "What if I applied my talents, time, and treasures toward God's kingdom while still making a living?" The courage to listen to God's plan for me and follow it has enabled me to be where I am today, and that includes PastorsLine.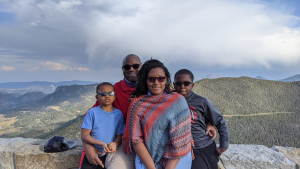 PastorsLine began in 2015.
This was a time when most churches were trying to understand social media, mobile websites, mobile apps, and the whole issue of how to reach more people for Christ on the devices they were using every day (and everywhere). Many weren't sure how to reach more people via their phones. That's where I found my calling.
I am passionate about helping churches, ministries and not-for-profit organizations get their messages out to a mobile, global and social generation.
PastorsLine is church-centric for the simple reason that I believe in the Gospel. I believe in the message and agree with our role of sharing this message of Good News with the rest of the world.
I began my career as an engineer. As a result, I believe that marketing and communications should be based on hard data, systematic analysis, and proven best practices. So, all my digital strategies and tools for churches are based on a scientific, data-driven approach, including a solid marketing logic and common sense approach that works.
In PastorsLine, I (with the help of my dedicated team) created a bulk text and voice messaging platform which helps churches spread age-old Gospel messages through modern high-tech communication channels.
As a devout Christian, I base my life on solid Biblical principles. That said, I recognize my own imperfections and failure to consistently live up to His convictions. Because of this, I know my need for God's mercy and compassion. I do my best to extend this mercy to others, rather than judge them. I strive to run my business and personal affairs with integrity and virtue.
This translates to the best possible content and service for all the digital products I create, including PastorsLine of course.
When I am not involved with church communication, I homeschool my two boys, and make the time to enjoy tennis meetups and weekend biking with my wife and kids.
Watch our video to see how PastorsLine works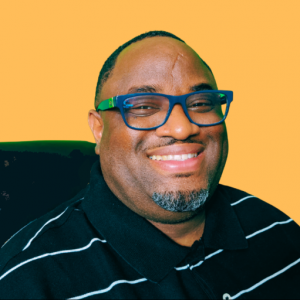 Fall in Love with text again for free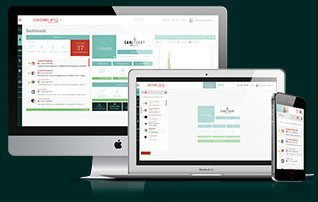 PastorsLine differs from other bulk texting (and calling) solutions because we focus on church our church growth. Our interface is very intuitive, and our solution can be used from any device. Bonus 1: For a more personal feel, you also get to choose your own local number(s) that can match your church's zip code.  Bonus 2: Instead of our usual allowance of 500 credits / free trial, we are now offering 1500 credits, so that you can more fully explore how PastorsLine bulk texting can increase the effectiveness of your ministry's communiation.

Use invite code: CCBPL to unlock your free local number.