PastorsLine has added another option for voice broadcasts to make it even easier to communicate verbally.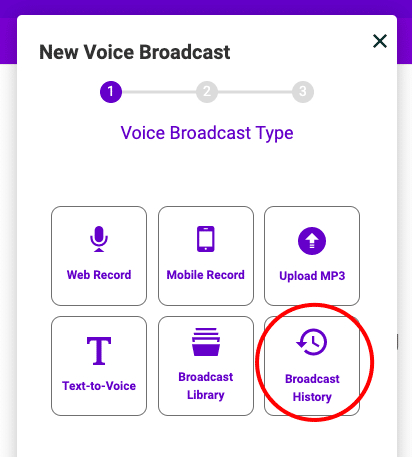 The Broadcast History option lets you choose from the voice broadcasts you have already sent. So, if you need to repeat a message, you don't have to record it all over again.
More details about using Broadcast History and the other 5 options in this Help Desk article.
HUB, Contacts, Voice, Features, Hub