Feb 11, 2021
More options with our link shortener
As you most likely know, we've integrated Rebrandly into our platform. Rebrandly shortens links to save you characters. This helps get more message per credit.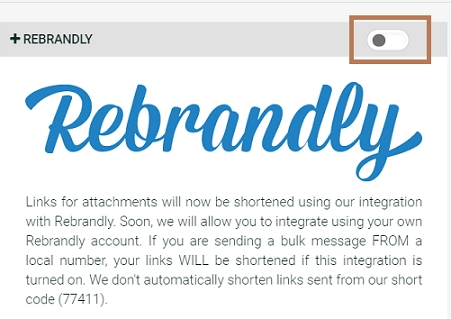 However, the shorter links sometimes cause mobile carrier filtering issues.
So, there are now 3 options. You can disable Rebrandly – in which case PastorsLine will not shorten your links. You can enable Rebrandly BUT keep on the WWW. Lastly, you can have us do it all – shorten the links AND remove the WWW.
HUB, Integrations, Settings, Features, messages
About the author
Team PastorsLine
PastorsLine, powered by Fluidm.in, is designed with churches and ministries in mind. It's a cloud-based text and voice system that allows you to easily build your database and engage with your members and visitors using fun and innovative options. You can manage and engage with your list on your desktop or mobile devices at a fraction of the time.