Feb 15, 2021
Text message short cuts
There are two short cuts to make creating and sending your text messages easier.
Enter: Creates a new line break.
CTRL+Enter (or CMD (Command) +Enter for Apple users): Send your message at that moment.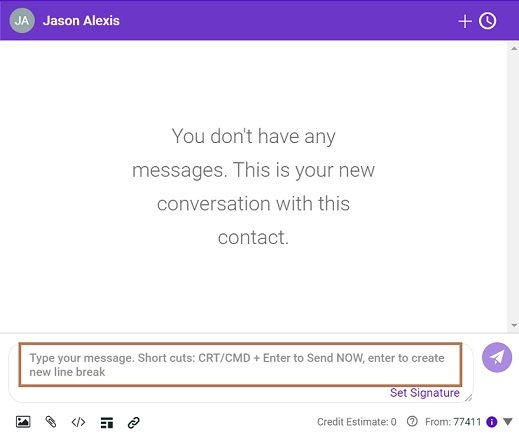 Want more info about sending text messages? Check out this Help Desk article.
HUB, Features, texting, messages
About the author
Team PastorsLine
PastorsLine, powered by Fluidm.in, is designed with churches and ministries in mind. It's a cloud-based text and voice system that allows you to easily build your database and engage with your members and visitors using fun and innovative options. You can manage and engage with your list on your desktop or mobile devices at a fraction of the time.