Increase giving
Engaging people via their favorite communication medium can increase tithing. PastorsLine gives you a direct line of communication that allows you to motivate as well as ask for help funding the mission via text pledging and links to your ministry's giving page.

Save Money
Using PastorsLine is good stewardship. It can be less expensive (about 5 times cheaper on average) and lots more effective than other communicative options you are using now. Plans start from $10/month. Upgrade, downgrade or cancel anytime.

Save Time
Increase the time you have to grow your ministry by using PastorsLine - a user-friendly system that works on your desktop and mobile devices. You can schedule messages and integrate with other systems which gives you more time to focus on reaching more people for Christ.
Watch our video to see how PastorsLine works

Getting started is simple - just 3 easy steps!
  Sign Up for Free

  Pick a number

  Send Text
Integrations Available and Planned!
We created the PastorsLine platform to make it super easy to stay connected with people and to engage with a mobile generation!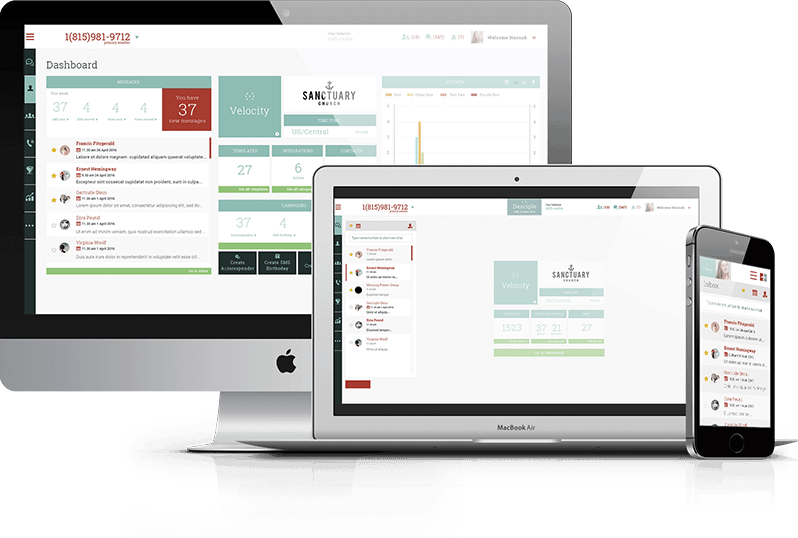 Fall in Love with texting in churches again for free.
Learn the 10 Ways Ministries are using Text Messaging
Sending emergency updates, news updates and newsletters.

Promoting recorded sermons and special prayers.

Collecting funds for church goals.

Finding out what members want to talk about, using surveys.
Why Do Leading Churches
and Ministries Choose Us?
We help many small ministries to mega-churches communicate
effectively with their members and visitors: through text, voice and social.

Dozens of
Happy Clients



Connect, reach & engage with a mobile
generation through text for your ministry!