Improve your church communications (and reduce your workload) by integrating your Church Community Builder and PastorsLine accounts.
Integrating PastorsLine and CCB gives your church improved communication and better relationships with your church members and first-time guests. Integration also reduces your workload.
Sync your CCB groups, process queues and saved searches into PastorsLine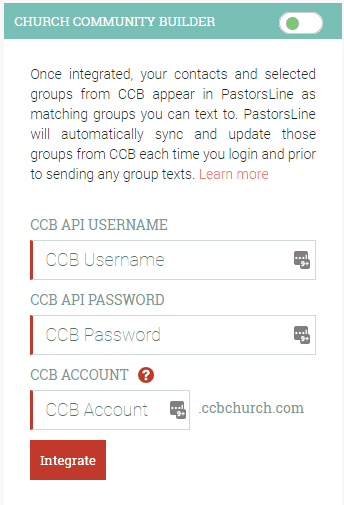 You have already created contacts, groups, process queues and saved searches on CCB. You have already captured important data.
Why do it all over again? Just integrate with PastorsLine, and easily send group texts or voice broadcasts.
What's the benefit to me? Glad you asked.
If you don't have a PastorsLine account, you will get 1500 credits, a free local number and 30 days to give it a go. This free trial is a real account, and the number will be unique to you. This benefit is over $50 in value.
Replace Digital Connect Cards
with Digital Connect Texts
On CCB, data is captured via a form. On
PastorsLine, it is captured via text message—easier for you and your subscribers. So, capture the data on PastorsLine and send it back to CCB.
You can use the data capture (FKA autoresponder) feature to
instantly capture new data via text and push
that info into a CCB  group immediately. E.g.
first and last names, emails, birthdays, phone
numbers (Digital Connect Texts).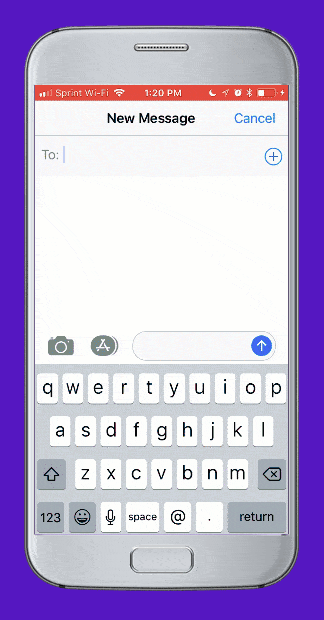 As your church grows with PastorsLine, you will most likely be adding new subscribers and new groups. All this can be synced back to CCB, keeping both apps up-to-date.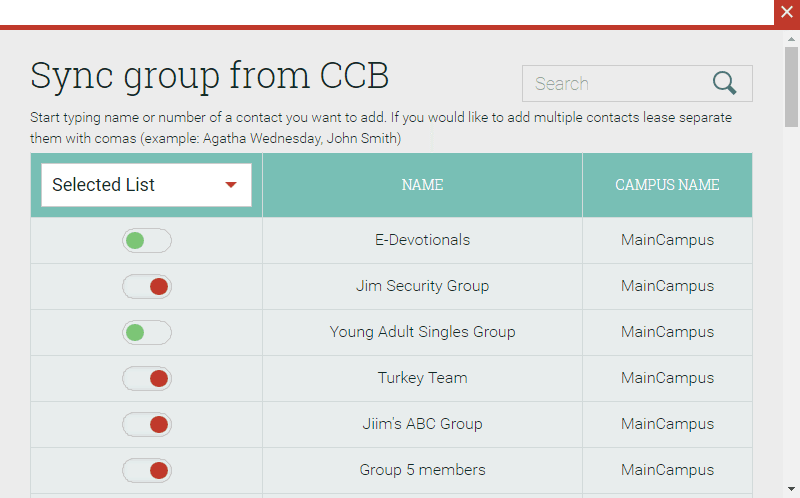 You will be able to sync some or all of your CCB groups to PastorsLine.
You will be able to see all your
contacts in your contact list.
You can create a new CCB group
or sync to existing groups from
within the PastorsLine interface.
Save Time! Integrate your Process Queues
NEW! We have created a way for you to use our data capture feature (FKA autoresponder) to capture the data of your members and guests who text into your PastorsLine group, create a profile for them in CCB and put them into a CCB Process Queue. All this is done automatically just by them texting one keyword to your phone number!
Keep your CCB Process Queues up-to-date with our 3 sync options featuring 1-way and 2-way syncs. Click the button below for more info and setup.
Easily Create an "Update directory" campaign
Keeping your staff and member personal data current is quite important...and it can be quite a headache, too. That's why we recommend using a data capture campaign to do it for you. Once you 'set it and forget it', your people can update their personal information anytime and from anywhere.
No more duplicates with Smart Syncing
Works with our Automated Messages Campaign
First Baptist Orlando Guest Follow-up Testimonial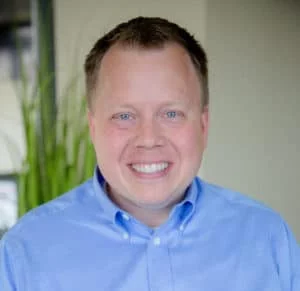 [The CCB sync] worked like a charm! Very impressed—a huge answer to something we've been looking for. I was able to send a template with a field merge by scheduling it, and I've loved the interface on the webpage and from my phone with the app in being able to respond. This is an immediate asset to our church and will be a game changer once you have the sub user functionality.
Dr. Matthew Robinson
Connections Pastor, First Baptist Orlando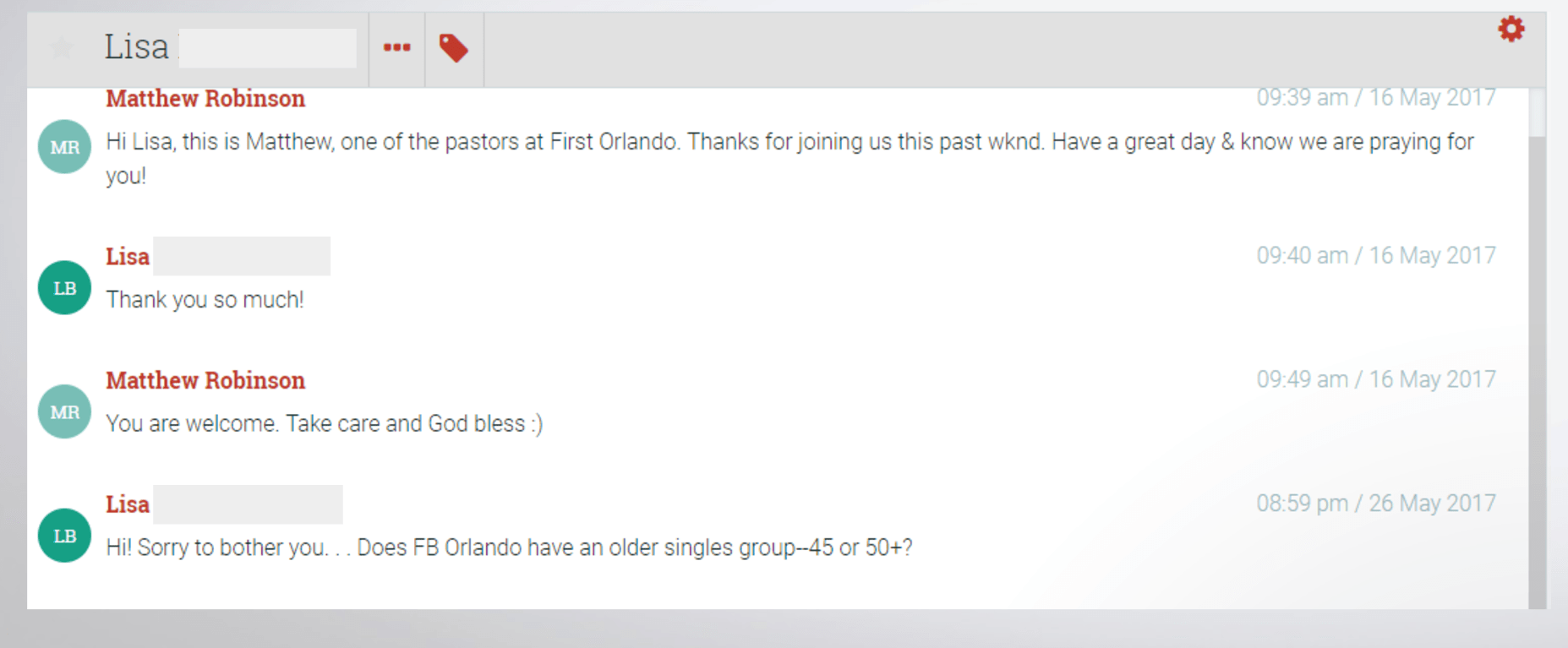 Frequently Asked Questions (FAQ)
Posted by: T*** ***** Mar 7, 2018
Good Morning from the Pacific Northwest!
We are wanting to use mass texting for a few of our groups at one of our campuses.  What is the best way for us to request Mobile providers from people in our database?
Any help would be greatly appreciated!
Thank you,
T***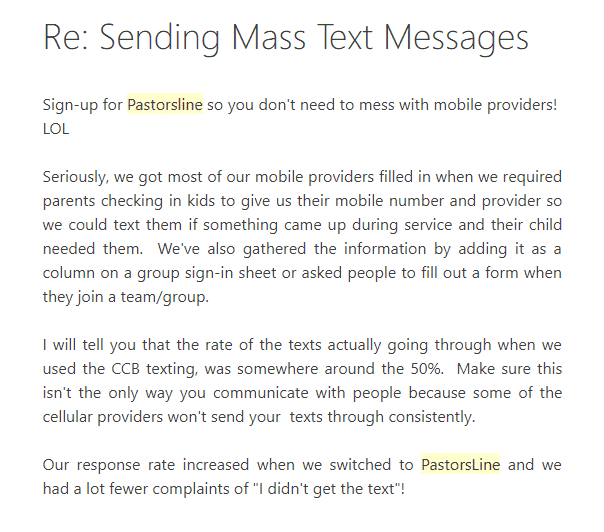 Integrating is not scary...                                                                                              ...because PastorsLine takes excellent care of your data.
PastorsLine processes all data securely using our SSL certificate. We also follow all industry 'best practices' standards regarding handling and treating data. PastorsLine never deletes groups or contacts on your church's CCB account.
In addition, you can always opt-out. Your church always retains full control of your data. At any time, you can roll back the PastorsLine app in order to easily disable the CCB integration.
The best news is that as your church grows, PastorsLine and CCB can continue to sync your new contacts and groups up to an unlimited number with virtually no restrictions.
All
Comparison
Free Trial
Experience
Features
Cost
Effectiveness
Fall in Love with text again for free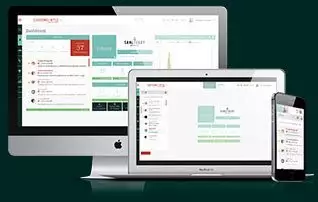 PastorsLine differs from other bulk texting (and calling) solutions because we focus on church our church growth. Our interface is very intuitive, and our solution can be used from any device. Bonus 1: For a more personal feel, you also get to choose your own local number(s) that can match your church's zip code.  Bonus 2: Instead of our usual allowance of 500 credits / free trial, we are now offering 1500 credits, so that you can more fully explore how PastorsLine bulk texting can increase the effectiveness of your ministry's communiation.

Use invite code: CCBPL to unlock your free local number.
*Church Community Builder is a registered trademark of Church Community Builder, Inc. All Church Community Builder products and services that we mention are property of Church Community Builder, Inc. We are a preferred partner but are not affiliated in any other way with Church Community Builder, Inc.
Our full feature, free trial
If you sign up today, we will give you a bonus 1500 credits and 30 days to try it out. The invite code is CCBPL. So act now. No CC required. No obligation to purchase. We will NOT automatically bill you if you are using our FREE trial. Try it, risk-free.
Get 1500 FREE credits now!