Improve your church communications (and reduce your workload) by integrating your Church Community Builder and PastorsLine accounts.
Integrating PastorsLine and CCB gives your church improved communication and better relationships with your church members and first-time guests. Integration also reduces your workload.
Sync your CCB groups, process queues and saved searches into PastorsLine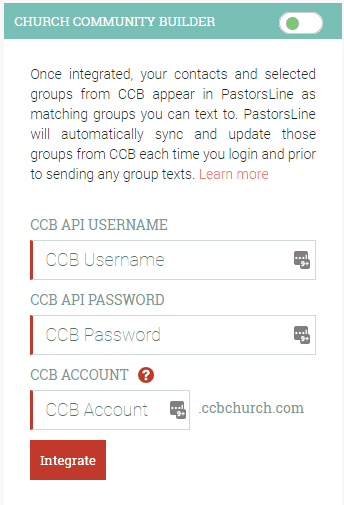 You have already created contacts, groups,
process queues and saved searches on
CCB. You have already captured important data.
Why do it all over again? Just integrate with PastorsLine,
and easily send group texts or voice broadcasts.  
Replace Digital Connect Cards
with Digital Connect Texts
On CCB, data is captured via a form. On
PastorsLine, it is captured via text message—easier for you and your subscribers. So, capture the data on PastorsLine and send it back to CCB.
You can use the data capture (FKA autoresponder) feature to
instantly capture new data via text and push
that info into a CCB  group immediately. E.g.
first and last names, emails, birthdays, phone
numbers (Digital Connect Texts).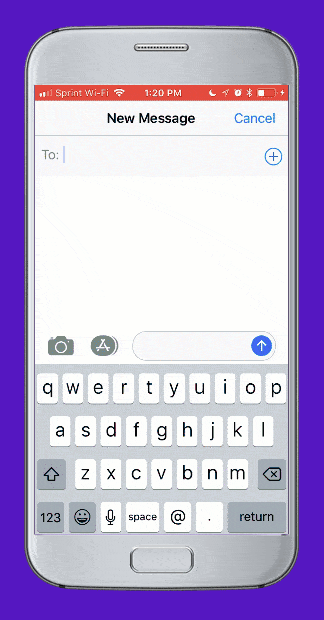 As your church grows with PastorsLine, you will most likely be adding new subscribers and new groups. All this can be synced back to CCB, keeping both apps up-to-date.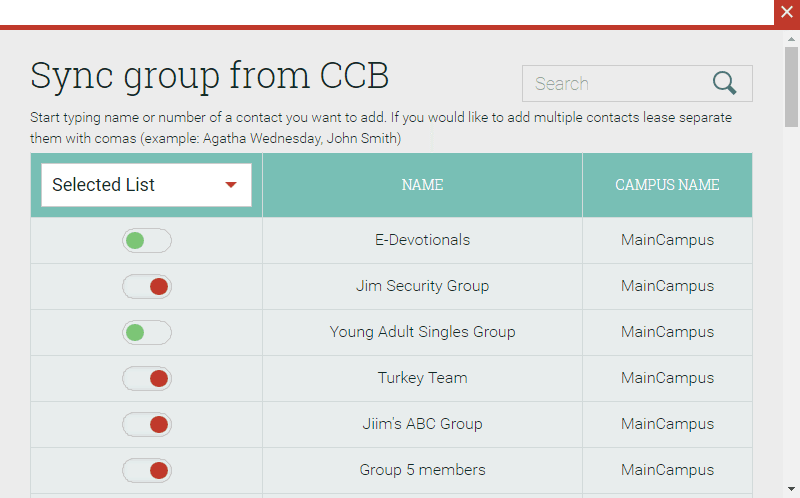 You will be able to sync some or all of your CCB groups to PastorsLine.
You will be able to see all your
contacts with a phone number
in your contact list.
You can create a new CCB group
or sync to existing groups from
within the PastorsLine interface.
Save Time! Integrate your Process Queues
NEW! We have created a way for you to use our data capture feature (FKA autoresponder) to capture the data of your members and guests who text into your PastorsLine group, create a profile for them in CCB and put them into a CCB Process Queue. All this is done automatically just by them texting one keyword to your phone number!
No more duplicates with Smart Syncing
Works with our Automated Messages Campaign
First Baptist Orlando Guest Follow-up Workflow
[The CCB sync] worked like a charm! Very impressed—a huge answer to something we've been looking for. I was able to send a template with a field merge by scheduling it, and I've loved the interface on the webpage and from my phone with the app in being able to respond. This is an immediate asset to our church and will be a game changer once you have the sub user functionality.
Dr. Matthew Robinson
Connections Pastor, First Baptist Orlando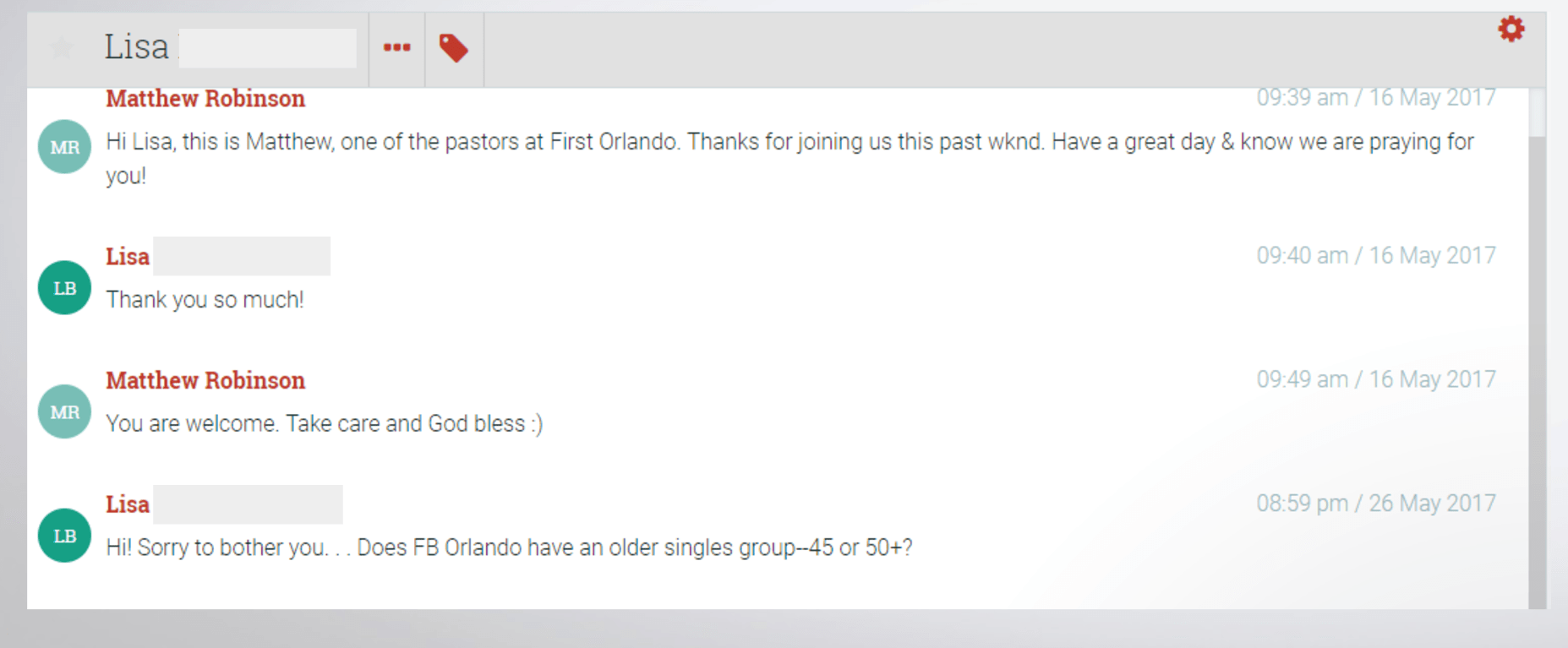 Frequently Asked Questions (FAQ)
Posted by: T*** ***** Mar 7, 2018
Good Morning from the Pacific Northwest!
We are wanting to use mass texting for a few of our groups at one of our campuses.  What is the best way for us to request Mobile providers from people in our database?
Any help would be greatly appreciated!
Thank you,
T***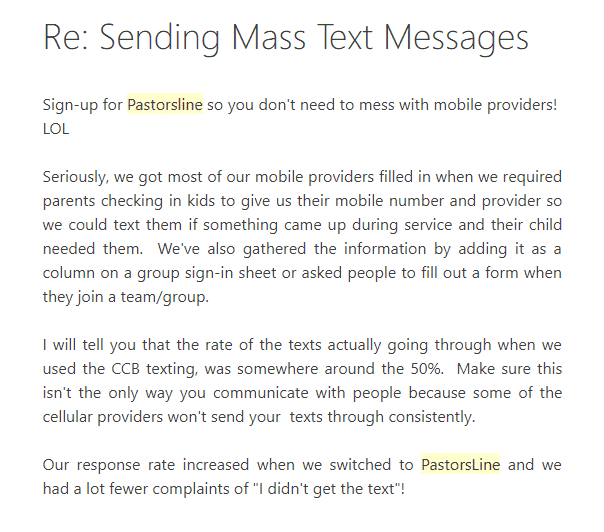 Let's use the following example: your subscriber (407-407-4070) texts ORLANDO (the keyword you chose) to your PastorsLine # 1(407)111-2222.
1. If it's that subscriber's first time, we will IMMEDIATELY send that subscriber's data over to the relevant CCB group. If not, and depending on how you set up the response, we will let them know they are already connected to that group and do nothing OR override it with the new data they provide.

2. The above is sent together with the following data capture request (as one SMS), the first message being whichever data capture option is turned on. In this case, we want to capture their name next. If the subscriber (407-407-4070) provides their full name, we will IMMEDIATELY update their info to the specific CCB group. If they only reply with a single word, we will assume that's their first name and update the first name field in CCB.

3. Then we do the same for the remaining items. Each time our system will wait for a response before triggering the next step. Once received, we will immediately send that info over to CCB and send the next question (repeat).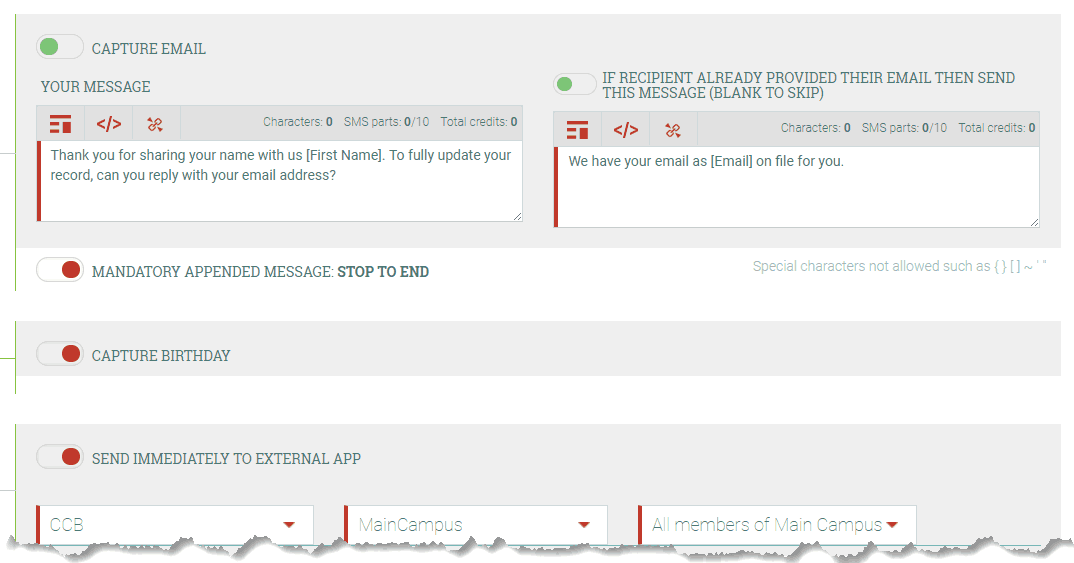 4. You will also be able to send a final message once all the data requested is captured.

Note: It's worth noting that they don't need to opt-in to be synced. If you manually add them to the group from our PL interface, those names will also sync as well.
If you update a CCB group that is synced to PastorsLine, we will pull in those records once you login online. You also have the option to manually sync everything as well - pulling in the latest records.

So with volume, organizations tend to use a shortcode (5 - 6 digit number and that technology) which requires a few steps to setup; with docs to sign (including ID, etc.), setup time and costs are higher, including the recurring cost to retain the use of the shared short code. The benefit is that you will be able to send to larger groups faster. i.e. 100 SMS / sec (shortcode) vs. 1 SMS / sec (long code). So sending to a list with 3000 subscribers with the long code will take 50 minutes to complete.
Another potential issue that long codes have on volume is that bulk messages using the same content in a short period (> 15 minutes) may be flagged by some mobile carriers. But here's our solution.
Solution: What our system can do is rotate between several long codes (local numbers) that you own. Then we can assign 500 subscribers per number. In our example, 3000 subscribers will require 6 phone numbers to send out the weekly message you mentioned. The total time will be about 8 minutes for everyone to get the message. Was that the reason why you requested 5 numbers? If so, then that's our best solution that give you the best of both worlds (relationship building tools + volume) read more here .
It would not matter. All the responses and actions comes back to the same inbox and will trigger the same auto-responses. I believe the long code benefits and solution we offer outweigh the benefit of using a shortcode (cost, time, relationship building).
Integrating is not scary...                                                                                              ...because PastorsLine takes excellent care of your data.
PastorsLine processes all data securely using our SSL certificate. We also follow all industry 'best practices' standards regarding handling and treating data. PastorsLine never deletes groups or contacts on your church's CCB account.
In addition, you can always opt-out. Your church always retains full control of your data. At any time, you can roll back the PastorsLine app in order to easily disable the CCB integration.
The best news is that as your church grows, PastorsLine and CCB can continue to sync your new contacts and groups up to an unlimited number with virtually no restrictions.
All
Comparison
Free Trial
Experience
Features
Cost
Effectiveness
Fall in Love with text again for free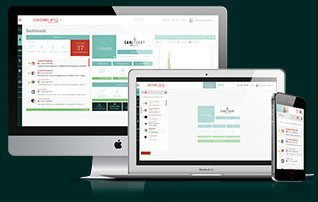 PastorsLine differs from other bulk texting (and calling) solutions because we focus on church our church growth. Our interface is very intuitive, and our solution can be used from any device. Bonus: For a more personal feel, you also get to choose your own local number(s) that can match your church's zip code.
Use invite code: CCBPL to unlock your free local number.
*Church Community Builder is a registered trademark of Church Community Builder, Inc. All Church Community Builder products and services that we mention are property of Church Community Builder, Inc. We are a preferred partner but are not affiliated in any other way with Church Community Builder, Inc.