Priced for Church Communication (Works in U.S., CA, AU and more...)
Here's how to match your needs with the right plan: Just estimate your weekly attendance and how many texts and/or voice msgs you are planning to send each week. Then, match your details with one of the plans below. Pay for what you need -- not the size of your list. You can always change plans as needed. 
No contracts. Upgrade, downgrade, or cancel at any time!
On a tight budget? $10 / Month for the Inception Plan
If you're new to PastorsLine, you're planning infrequent messages, or your subscriber group is small at the moment, then this is the option for you. All the features, manageable cost. Your 300 Credit Monthly Bucket gives you: 300 Texts, or 150 Voice messages, or 150 Texts + 75 voice msgs. 1 U.S., or CA Phone number included or 125 credits towards others. # of external apps (CCB, PCO, MailChimp, etc.) you can sync to at the same time: 0.
300 Credits @ 3.3 cents per credit.
Something larger? $200 / Month for the Launch Plan
This plan is ideal for large churches, multi-campuses, or anyone managing a large campaign. Your 10000 Credit Monthly Bucket gives you: 10000 Texts, or 5000 Voice messages, or 5000 Texts + 2500 voice msgs. 5 U.S., or CA Phone numbers included or 500 credits towards others. # of external apps (CCB, PCO, MailChimp, etc.) you can sync to at the same time: 5.
10000 Credits @ 2.0 cents per credit.
Mega movement? $500 / Month for the Mach 1 Plan
Whether you are a mega church or a mega movement, this plan is for you. Your 30000 Credit Monthly Bucket gives you: 30000 Texts, or 15000 Voice messages, or 15000 Texts + 7500 voice msgs. 10 U.S., or CA Phone numbers included or 1250 credits towards others. # of external apps (CCB, PCO, MailChimp, etc.) you can sync to at the same time: 10.
30,000 Credits @ 1.7 cents per credit.
Still not sure? Check out this pricing estimator 
FAQ 1: Does choosing a plan depend on the size of my church?
No, absolutely not. Choose your plan based on the number of SMS (or voicemail) msgs you want to send regularly.
FAQ 2: What happens if I run out of credits?
Buy some more—we've got a choice of 'credit buckets' to choose from. Alternatively, upgrade your plan. Change your Credit Threshold in User Settings-Notifications so we can alert you to take action.
FAQ 3: What is a credit?
Basically, a credit is the cost of sending (or receiving) 1 SMS msg of up to 160 characters to one person in the U.S. and Canada (other countries vary). So, an SMS msg of 155 characters to two people costs 2 credits in total. Same for an SMS msg of 180 characters to one person. MMS msgs cost 2 credits each. Voicemail msgs cost 3 credits each.
FAQ 4: What if I only need texting a few times a year and not monthly? Basically, I want to 'pay as I go'.
Here's what we suggest: Our least costly annual plan is $100, including a bucket of 3600 credits—that's about $8 per month or 27 cents per day. From what we've seen, 'paying as you go' several times a year will add up to about the same cost overall AND you probably won't be getting a platform as comprehensive and user-friendly as ours. Plus, we offer some great integrations to apps you may already be using. If you find yourself texting more often and running out of credits, you can always buy a 'one time' bucket of credits. Read more
FAQ 5: How can I decide which PastorsLine plan is right for my church?
To get you started, we put together this easy to use estimator.
You get all these features
Capture
Communication
Unlimited Keywords

Keywords allow your audience to opt into specific campaigns, automatically collect data, and segment your contacts.

More >

Mass Text Messages

Text messaging makes it easy to communicate with your audience, even though they are on the go.

More >

Unlimited Signup Widgets

Allow potential visitors to join your groups through web-based forms that are placed on a website.

More >

Voice Messages

You can also set up an automated voice message. Just record the message, and the system will play it for all the contacts you request.

More >

Manual Import

Upload a CSV file with your contacts. We will do the rest.

Unlimited Groups

Create manual or automatic groups. Our software can manage those responses and create lists of people who are interested in each group.

Unlimited Contacts

No limits on the number of contacts you can have on any of our accounts.

Unlimited QR Codes

Generate QR codes as a way to bridge your offline campaign to your digital reach.
Engage
Automate
Polls and Surveys

Create elegant surveys with matching graphical displays. Offer four choices from A - D.

Data Capture (FKA Autoresponder)

You can have an automated response that asks the recipient for additional information, like their name or email address.

Contests

A fun way to get participants to subscribe to your list or to engage current members. The system randomly chooses a winner for you.

Appointment Reminders

Whether it's for group meetings or pastoral visits, use the schedule function to automatically send text reminders.

Analytics and Reporting

Lots of data is collected to generate dozens of reports that help you make informed decisions about your marketing campaign.
Capture
Communication
Engage
Automate
and grow
Unlimited Keywords
Mass Text Messages
Polls and Surveys
Autoresponders
Unlimited Signup Widgets
Voice Messages
Contests
Appointment Reminders
Manual Import
Unlimited Groups, Tags
Loyalty Attendance Tracker
Schedule Info
Unlimited Contacts
Unlimited QR Codes
Kiosk Builder
Analitics and Reporting
| | |
| --- | --- |
| | &nbsp |
| Capture | Communication |
| Unlimited Keywords | Mass Text Messages |
| Unlimited Signup Widgets | Voice Messages |
| Manual Import | Unlimited Groups, Tags |
| Unlimited Contacts | Unlimited QR Codes |
Engage
Automate
and grow
Polls and Surveys
Autoresponders
Contests
Appointment Reminders
Loyalty Attendance Tracker
Schedule Info
Kiosk Builde
Analitics and Reporting
PastorsLine offers Voice and SMS enabled phone numbers globally. These phone numbers are either generally available (GA) or in Beta.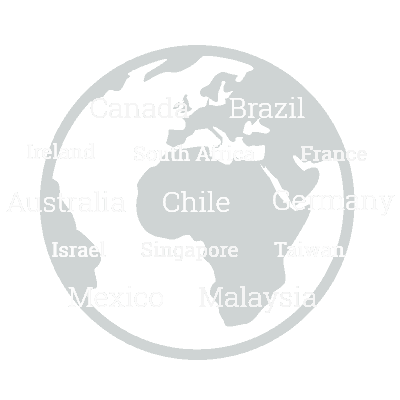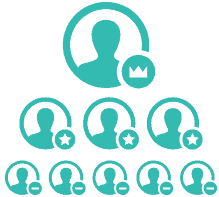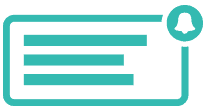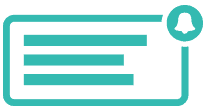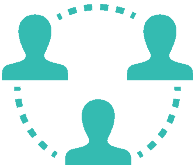 Multiuser
You can now invite your entire team to use PastorsLine.
Our multi-user option gives you lots of choices, including the 'role-based user' profile: users see only the groups which they have been assigned and perform only those actions for which they have been given permission.
You can…
Share one, single telephone number among several team members who are working with the same groups, on the same event/project, etc. … everyone sees everything for the full picture.
Give each team member his or her own, unique telephone number so that each person sees only the messages that are connected to him or her ... saves time sifting through unneeded messages and makes sure texts don't fall through the cracks.
Changes can be made at any time by the admin: number of monthly credits, permissions, groups which can be accessed, etc. … means that your setup flows with and adapts to your church's needs, not the needs of the platform.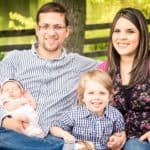 PastorsLine has been a fantastic tool which has enhanced communication with out church family. As with any tool, the secret is in learning how to use it effectively. I have been most excited when I see my church members telling their very own unchurched friends to text "PRAY" to our pastorsline number and have them join our prayer sessions.
Paolo Esposito
Pastors, RGF Church

The text messaging service we use is: www.pastorsline.com. Excellent web based interface. You can send texts, voice broadcasts. Very easy to use. One of the best new tools I have integrated in my evangelism is what [PastorsLine] provided... Can't praise it enough!
Richie Halversen
Pastor @ College Drive Church

The text message bible study invites are working great. We saw a huge increase from 5-6 to 10-12 and the numbers stayed consistent. 
Zeke Vas
Pastor

[PastorsLine] works well for us and has been very successful.
Carmela Houston-Henry
Communications @ Union Baptist Church

[Text messaging] has made it easier to contact members on Fridays wishing them a Happy Sabbath and to let them know of Sabbath activities...
Pedro Trinidad
Pastor @ Concord International
We hired [PastorsLine] to assist us in a new "Small Group" initiative we were launching at our church. The tools they provided us with helped us monitor and take action on hundreds of responses. Our workflow was cut in half and our ability to track, monitor and follow through with the data gathered more than doubled.
Chris Elliott
Associate Pastor, New Believers

When we finished our evangelistic event in Houston, 70% of those who were baptized, communicated with me through PastorsLine...it had a big influence.
Wyatt Allen
Evangelist, End Time Hope

Exciting! Just sent out my first text and I'm able to interact with them. On top of that, Chrome [sends notification] and it tells me when I get texts!
Jerrod Boling
Bible Worker
Not ready yet?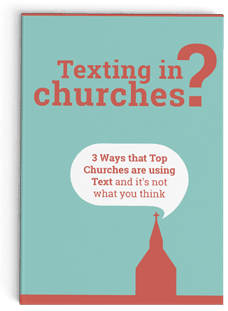 Download:
TEXTING IN CHURCHES
3 Ways that Top Churches are using Text
(and it's not what you think)!
Why Do Leading Churches
and Ministries Choose Us?
We help many small ministries to mega-churches communicate
effectively with their members and visitors: through text, voice and social.

Dozens of
Happy Clients



Connect, reach & engage with a mobile
generation through text for your ministry!