Church Community Builder Process Queues
Do you know you can decrease your admin time, improve your guest follow up
and member assimilation using the PL CCB integration with your process queues?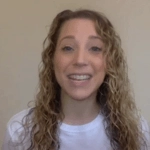 Hi Everyone... Anne here.
Do you know you can decrease your admin time, improve your guest follow up and member assimilation using the PL CCB integration with your process queues?
Imagine the option to collect the core information like name, email and phone number via text and add that person to the CCB process queue you choose - all automatically and All via text. No links or forms. And the best part is we will search if that person already has a profile in CCB before adding one so we don't duplicate any profiles. Are you excited? We are!
Learn how this process works in 3 easy steps!
Once you have integrated your PastorsLine account with your CCB account
Simply edit an existing campaign, or create a new one

Choose to "ALSO ADD TO A PROCESS QUEUE", and select which process queue you wish to use. Click save.

Fill out and personalize the auto responses and watch as everyone who texts into your group using your keyword is added straight to your process queue in CCB!
And that's it!! Easy, right?! Start your free 30-day trial to see if this is a fit for you.
How to Setup Data Capture (FKA autoresponder) with CCB Process Queues
Our full feature, free trial
If you have tried our product or plan on doing so, you can now extend your trial after 30 days to get an additional 14 days. Just enter the coupon code GRACE on the billing page when logged in and select a plan. You will pay only $1 and can cancel before the 14th day and not be charged. Additionally, we give you an additional 500 credits. So go ahead, do take advantage of this offer.
If you sign up today, however, we will give you a bonus 500 credits. This invite code CCBPL. So act now.