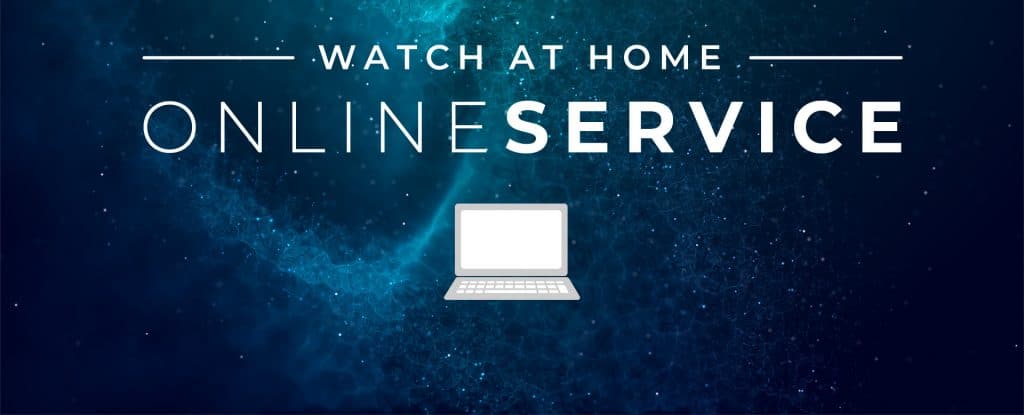 In times of national or international crises, our faith is tested. At the same time, though, an opportunity presents itself where those who are attending church but wavering or those who are not regular attendees, all find themselves in a desperate need and search for God.
We know many of us may be at different spiritual "levels", but as a connected family, we support each of our brothers and sisters through prayer and words of encouragement.
The question is when those opportunities present themselves and the standard options to drive to church and fellowship are removed by said crisis, how can your church quickly adapt and implement an appropriate strategy to ensure you are shining the light of hope to those who may find themselves more rooted in the cave of despair?
We could talk in general about "what if", but we don't need to—the "what if" is here.
At the time I am writing this, the U.S. Centers for Disease Control and Prevention (CDC) advise keeping group meetings to less than 10 for roughly the next two months (lowered to 250 then 50 a few days earlier). Some countries, Israel, for example, had already dropped the number of people to a maximum of 10 several days ago.
This limitation on the size of a gathering means that some people are not going to be able to worship in church.
Yet, there's more…
What about those who become ill? Or those financially affected by the economic changes due to lost time or wages? These people need prayer more than ever but must also follow the guidelines for everyone's good health and keep themselves isolated.
Your ability to effectively reach people virtually is critical, and the question is, "how can you do this?"
First, where is your church at the moment, and what are your options?
Are you already streaming and can go to your church?
If you are already live streaming your service, you likely know what to do if you are willing and able to go to your church location with a small crew. Our church did this and limited the total number of people to 10. It was easier to do it this way, given the short notice for us to close church that week. We considered the initial gathering guidelines (at the beginning, it was no more than 250) and felt limiting this to 10 was appropriate. Having access to our typical media system was less complicated for us.
Based on who our PastorsLine clients are, many of you are doing the same thing or something similar—in other words, using a minimal crew, an abbreviated program, and a platform. Some are recording a modified worship service the day before then streaming it as a premiere (live-like experience) to avoid potential internet bottleneck issues. Others, like what we did, are running an online-only live service. No audience.
Already streaming, but can not or are not willing to ask a team and platform to host a program at your church?
You or your media team may already know what to do in this case. Based on the platform you are using to broadcast your service online, they may allow you to do the same from anywhere using a cell phone or a computer with a camera. Grabbing one of your cameras from church and setting up a small studio at your pastor's home may be the way to go. E.g., Livestream.com (bought by Vimeo) is a popular streaming platform. Your cloud apps would allow you to stream from anywhere.
You can have your pastor stream directly to your church's Facebook page or have him stream to his profile using the public setting, then reshare. That's a great option. You might want him to use a lapel mic or something like that for excellent sound quality. Same with Instagram.
Without listing all the solutions, one challenge the majority share is the option of bringing in multiple parties if you wanted, without additional setup or tweaking or interfering with the experience.
If you have a good media team (and based on what you can or can not do due to the local advice), you might be able to pull it off.
What if you are not currently streaming your church service, not set up to do so, or just lack the time, resources, or circumstances?
The above scenario (#3) is what this blog would address. If you can't access your media streaming options at your church, don't want to set up a complicated option at home or never streamed a day in your life, here's a straightforward tool you can use and the strategy you can roll out. The primary assumption here is the limit on time, resources, skill set, or some of each.
In Part I of this blog, we spoke about using Zoom.us as a general teleconferencing solution for meetings and gave you 10 tips on how to ease your church's move to online meetings.
Now, we are suggesting that Zoom (with which we are not affiliated or compensated by) can be used to bring your church into the homes of anyone and everyone who wants to "tune in." With Zoom, your church can livestream its church services, Bible study classes, youth ministry activities…basically, anything that can be videoed can be live-streamed.
Why Zoom?
There are other live streaming platforms. However, Zoom has a few advantages.
It is considered more robust and streamlined than most platforms such as Skype and Google Hangouts Meet, especially when it comes to streaming to a larger group of people.
Zoom is well-suited for churches who may not have the time, the skill set, or the resources to do a typical streaming setup. It's a cloud-based solution that you can set up and run without any tweaking or special equipment.
You can more easily add multiple hosts to your program or promote others as hosts—great if you want to run a service with a few participants in different locations.
Zoom allows you to connect automatically via a mobile app, a desktop app, or a web app hybrid (a small program installs on your computer) once you attempt to join. This makes it easier for most people to connect, even those who are not techy.
It allows you to join the call as a host or attendee using only a phone—not just easy for the host (you), but also the people who want to join in. You can offer a teleconference option that is built into the system. Zoom even makes it easy for you to click on Share and send the information with the meeting details.
Considering what you would need to do using alternative means in terms of your time and effort, a one-month subscription is an excellent cost-effective method. If your meeting is less than 100 people and shorter than 40 minutes, using Zoom is free. More participants and/or more extended events would need a paid plan. You can check Zoom's pricing here.
Generally, I have used Zoom successfully for my church during Hurricane Harvey, have used tons of solutions like these for my business, and I can say, if your philosophy is less is more, then I highly recommend this option for most churches within scenario #3.
Zoom meetings or Zoom webinars?
Many enterprises, virtual meeting solutions typically offer a webinar option. A meeting is meant for people to join a virtual space to discuss a topic together. A webinar is more an event in which you share information to an audience, which is mostly in listening/view-only mode. So, the webinar product would seem a better fit for what a church would want to do and give you the controls you would want for a live church service.
Another advantage of a webinar is the option to use their Q&A feature to highlight questions you want to answer and then answer those at the end. And with their registration page option, you can set up single or recurring times that would allow someone to register on a link and get reminded automatically to join the webinar (virtual service). I used the webinar add-on during Hurricane Harvey in Houston, Texas. I did not use most of the options like registrations to Q&A, and generally, they're not needed.
I did use my business account for that emergency service. The webinar option is about a $40/m choice (no contracts). However, I think you can do it with the free Zoom meeting (described below) if you don't want to stream on Facebook or YouTube and have each person visit your Zoom link to see the service. If you want more options like streaming to Facebook/YouTube, you could also consider the $14/m Zoom Meeting option.
In Zoom, the meetings are relatively similar to webinars, and you can use this option if the use case is simple. With Zoom meetings, you can mute people on entry, so they are not immediately entering the virtual church with their ambient noises. However, they can unmute themselves.
Depending on your size of church and length of service, you might be able to do the free version of up to 100 people. Remember, you can stream to Facebook/YouTube/Custom, giving you a public, view-only option.
One advantage with Zoom meetings is you can use their "break out rooms" feature if you want to allow your Bible school classes or growth groups to meet virtually. And once the time is up, you have a few options to bring everyone back into the leading virtual service.
So why not live stream directly through Facebook or Instagram, etc.?
I would say do it if you have tested it or if that works for you. What Zoom does is remove the restrictions and issues that would come with a free streaming option on Facebook. This is especially relevant if you are short on time and resources and want the options to quickly scale your worship experience beyond one presenter without too many issues.
At this time, Zoom is, in my experience, your best option for this use case.
So which? Zoom meetings or Zoom webinars?
I would say either can get the job done, but if you are a power user, consider both.
Focused on small groups? Paying for one month of the Zoom meeting option would work great for 100 or less potential viewers or participants directly in Zoom. Streaming to Facebook or YouTube will add a virtually unlimited amount of people.
Are you focused on replicating a church service? If you want less stress in a pinch and are ok with investing $40/m for the Zoom webinar add-on just for one month, I would recommend that option. During times of crisis, you have to not only deal with the crisis and how it impacts your people but also how it impacts you and your family. Less stress during the test is the best. With that, I would have to give a slight edge to the webinar option for running your service. In a webinar, people cannot unmute. This control feature is likely crucial for a virtual church service.
Quick note: Don't get hung up on getting something like this approved to use long-term in your church. We are really talking about a $1.50 per day expense for 30 days.
In cases of emergency, you or someone can just pay for it and consider it as a donation to the church if it gets the job done. In some churches, you might be able to convince the pastor or have access to petty cash. If it's critical—and especially in cases of emergency—don't let red tape stop you from creating a way to connect people in despair with Christ.
Zoom offers this side-by-side comparison between meetings and webinars. Still not sure? Start with the free account and option, and try to schedule a test Zoom. Upgrade later as needed and as you learn more.
How to Zoom a church service
Your church service is essentially a virtual meeting. So, the "how-to" for that will suit your needs. These are the summarized steps to set that up:
Step 0: Create a free Zoom account and download the web apps as required (optional mobile apps) on your devices. Zoom can run in the cloud, but they recommend downloading the app onto your desktop/laptop.
Step 1: Once you are logged in to Zoom, click on Schedule, and complete the details. One point to consider is password-protected or not. In other words, is the meeting open to anyone (no password) or only to a select group? It could be relevant, for example, when using free Zoom with a 100-person limit.
Step 2: Go into Settings and mute your audience on entry. Even though each person can unmute his or her microphone, you will make sure that all will join your meeting quietly.
Step 3: Next, you need to invite your audience.
EMAIL – Zoom creates an email that you can send to your contact list. We recommend editing that automatic email so that the information will be apparent to your membership.
TEXT MESSAGE – Since texts have a much higher open rate than emails (97% in 3 minutes), it is a great idea to send your contacts a personalized invitation with the URL via a Church Messaging App such as PastorsLine.
Step 4: Send out reminders. The minimum is one reminder right before you go live, but the recommendation is several leading up to the event without going overboard. Perhaps 3 days before, 1 day before, and then right before would be a good plan. Again, a Bulk Text Messaging Service such as PastorsLine is well-suited for this purpose.
NOTE: Although I mentioned texting, I have not forgotten voice options. Many of your older contacts still prefer hearing about things via voice messages and calling back to reply or opt-in. Since PastorsLine is a Mass Calling And Texting Service, it is excellent for multi-generational churches.
Once you get into Zoom, you will see how easy it is. Basically, it is click, click, click—no need for extensive reading or having to find loads of informational details. Zoom is automatic while giving you the controls you need.
For more information, here are some walkthroughs for live streaming. (Remember that you would need a paid Zoom account to use Facebook or YouTube.)
Who can participate in a live-streamed church service with Zoom?
Zoom works on PCs, laptops, and mobile devices (iOS & Android). So, virtually anyone with a digital device and an internet connection can be involved.
This means that your church service could include several people or groups who are each broadcasting from separate locations.
Who can watch (be in the audience of) a live-streamed church event?
Any person who can access your church website, Facebook page, or YouTube channel can watch your live-streamed event.
What should our church stream?
First of all, make sure that you have permission to use the content you are streaming. This especially applies to any songs your church choir is performing. Remember: a live stream has a potentially global audience.
Next, think about the watcher. They see nothing but what is on the screen. So, it's a good idea to have a variety of formats. Make time to engage with your audience,  including calling out some of their names at appropriate times, acknowledging who is watching, making them feel like everyone is together—physically sharing the same space.
One part will surely be the sermon. Most likely, it will be in the form of monologue preaching.
Consider adding a part where questions and comments are dealt with. These could be from a live audience, posted comments (on your Website chat, Facebook page, or YouTube channel), or via text with a Church Text Messaging Service such as PastorsLine.
Another very watchable format is a discussion. Again, this could be spur-of-the-moment from a question or comment, or a topic chosen in advance.
Tips and best practices for live-streaming your church services
Keep in mind that we are thinking about live streaming during an emergency. Your main goal is getting your church out there, not making it a fancy, Oscar-winning performance. People will appreciate the authentic feel and your dedication in connecting with them much more than any "smoke and mirrors."
Choosing the hardware
The simplest and cheapest is the mobile phone you already have. A laptop with a webcam is a bonus, but phone cameras work really well.
Try to keep the camera steady. In our broadcast last week, one of our church elders put the phone on a book, and that was fine. If you have a phone mount handy, that is also an option.
Lighting
Inside natural light is the easiest, and often the best, option. Think: near a window or other large opening. A bonus would be a selfie ring light or photography light, but only if they are nearby.
Sound
To improve the sound quality, keep the broadcast room as quiet as possible. You could use a separate microphone if it is available. The phone or laptop lapel mics are usually less than $30. My wife had good luck picking up one from a $5 store. Again, a quiet room would be sufficient.
Check the camera positioning
The camera should be eye-level with the speaker, making it feel like he or she is speaking directly to each viewer. Make sure to check that each presenter's face is entirely in frame. This is especially important for people broadcasting via mobile phone. If you don't have fancy mounts, just use a few books on a table. Tape the back of the phone if you have to.
Charge all devices and stay plugged in
Even if all the devices in your live streaming setup are plugged into the wall, it is recommended to have fully-charged batteries for backup.
In some emergencies, the power could be cut off or shut down without notice in your area. Fully-charged batteries will help you conclude the broadcast appropriately.
POST EVENT
You want to keep the engagement momentum. Some follow-up ideas are:
Texting short messages of encouragement or information on a Church Communication System such as PastorsLine
Answering prayer requests
Sending emails
Posting clips on social media
Engaging virtually in small groups via Zoom or using Facebook groups
What you are going to do this weekend with live streaming is not a mere dissemination of content or a clone of your weekly service. For many churches, your usual worship service is optimized for a live, captive audience who already know each other. This weekend, however, you would be doing something different. You would be using contemporary tools to reach the most people for Christ by going beyond the walls.
A percentage of the people that interface with your content, especially if you also livestream it on Facebook/YouTube, are likely not members or frequent guests. Many are scared and may feel a sense of hopelessness. Understanding your target audience is critical to understanding you don't need to clone your worship experience.
Be real and authentic as the format already allows for that. Use this unique opportunity to reach the people not only within your church's sphere of influence but also those who like or reshare the stream.
In Part 3, we will dive deeper into the strategy behind emergency-based streaming and the do's and don'ts. Download this ebook to get some tips on communication during disasters and to join our email list.