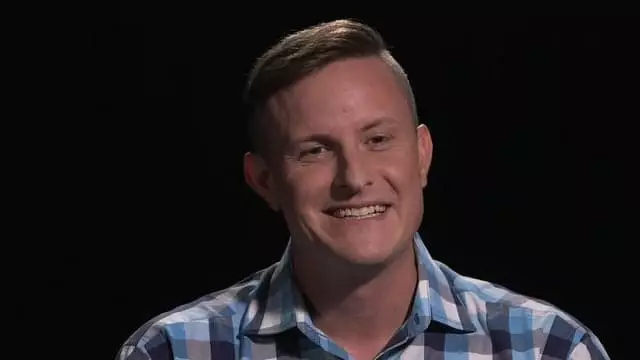 Pastor Richie Halversen is a dynamic preacher and caring pastor at the College Drive Church and its plant, the Ridge. These are Seventh Day Adventist congregations located outside of Jackson, Mississippi. When it comes to communications technology, Pastor Richie believes that it is of the utmost importance when  spreading the Gospel in today's world. He uses the PastorsLine (formerly crossMRKT) text messaging service as one of his preferred communication channels for his churches.
One of the best new tools I have integrated in my evangelism is SMS service provided @SymbiotaTech Thnx @joeljsam Can't praise it enough!

— Richie Halversen (@richie59) January 25, 2013
Many factors led Pastor Richie to search for new and better communication channels that would help him spread the Gospel message. One of them was the realization that the way churches were engaging in traditional marketing tactics, like direct mailing, was losing its effectiveness. Something more was required to drive the message home and to engage more people in the church's ministry. Traditional marketing is directed at  the masses, but Pastor Richie was looking for a way to make a more personal connection with his audience. He continues to use traditional marketing, but now couples it with more personal forms of marketing, like social media and text messaging.
Team Halversen Austin bound for #NADcalled #nadpastors #nadministerial pic.twitter.com/1CJMT4ET1x

— Richie Halversen (@richie59) June 28, 2015
Now that Pastor Richie has been using the PastorsLine (formerly crossMRKT) text messaging service, he says that he cannot live without it. He sends texts for a wide variety of purposes, including engaging with church leaders, his congregation and the larger community. Here are just a few of the uses that Pastor Richie has found for text messaging:
Promotional Texts. Pastor Richie uses these texts to promote important events, like a sermon series. By sending a text to his list before the weekend services, he can remind people about the next topic in the series and build excitement about the upcoming sermon. This motivates people to attend the service and be a part of the community. Pastor Richie notes that promotions like these increase attendance at weekend services.
Informational Texts.These are texts that provide Pastor Richie's audience with some essential information. They can invite the audience to upcoming events or let people know about changes in the upcoming schedule. These messages ensure that everyone has the information they need at their fingertips. Because 97% of all text messages are actually opened, nearly everyone on Pastor Richie's list will see these messages and  the information contained.
Internal Use: Pastor Richie also uses text messaging to communicate with his leaders and staff. By creating  a special group of members,  he can send messages to the leaders of his church. He uses these messages to remind about  important meetings, toss out ideas for discussion and easily organize church projects. Using text messaging for internal communication makes running two congregations much easier.

Richie Halversen has found that text messaging can restore the personal element to church marketing. Instead of mass marketing, it has the capacity to reach and engage individuals on a more personal level, while still being an effective communication channel for the entire congregation.