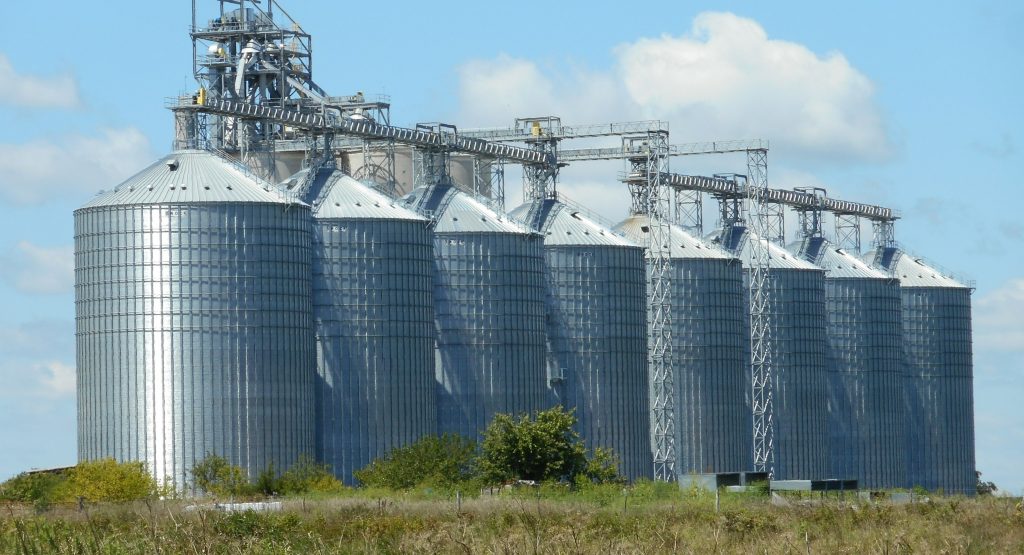 How many data silos does your ministry maintain?
In an interview with Anne, part of the PastorsLine Care Team, Toby Thomack (Youth and Worship Pastor at First Reformed Church in Oostburg, Wisconsin) shared how PastorsLine helped them achieve their primary goal: reducing 3 data silos to 1—and had some unexpected benefits as well.
First, a little about Toby and First Reformed Church
Toby has been part of First Reformed Church for about 10 years. Roughly 3 years ago, he took on more of the worship and planning side of things. That was about the time the church began using Planning Center (PCO), and part of Toby's job was to organize the volunteers who help out with that.
The church is still bringing along their loved and valued older generation of "senior saints". So, the challenge is to "find ways to keep them engaged as well as engaging the next generation".
Now, back to data silos
Regular silos are huge, individual storage containers. They are used in agriculture and industry to store things in bulk such as animal feed, cement, and metal waste. Silos are great at keeping their contents separate and pure: untouched or unmixed with other things. We've brought over the word "silo" to tech to describe separate, unmixing data storage.
At Toby's church, they were maintaining 3 different databases: Silo 1: info used to send call blasts and email blasts; Silo 2: long-time membership data; and Silo 3: their Planning Center (PCO) database.
Toby explained: "If you count the written bulletin, that is 4 ways we were communicating." In other words, 3 data silos + 1 bulletin.
Having a variety of communication forms is excellent! Staffing was not a problem at Toby's church because they had a "team of workers". The first issue was that it "took a lot of coordination".
More issues
Usually, data silos do not "talk" to each other because a huge part of their job is keeping things separate. That's not a good thing for organizations in which people need to work together to get things done.
Toby gave us an example with his ministry (Youth and Worship). He said that "especially with youth, families are changing", and it was "getting to be a lot".
That makes sense, right? Let's say you keep track of children's ages, so you can let your families know about age-appropriate events or cancellations. Depending on your data silos, you might need to keep this information updated in more than 1 place. Not only is that needless extra work, you could forget to update it everywhere. As a result, people could get messages they don't need OR not get messages which they do.
Thus, First Reformed's top goal was "to get down to 1 database for all our communication needs with 1 person in charge of making sure it was updated".
As long as they were making changes, First Reformed wanted to "communicate more effectively rather than having stuff listed in the bulletin in a printed format". For example, "most volunteers knew about their service based on info printed in the bulletin from the previous week". Lastly, how to keep all their ministry generations engaged.
The road to a solution
Since Toby is "Tier 1 for computer questions", he began doing some homework.
As we mentioned above, First Reformed Church transitioned to PCO about 2 years ago. Toby explained that they "really enjoyed it, especially since it pointed us in other directions such as PastorsLine (PL) which is huge for us". In fact, that's how they found out about PL—we are one of the accredited integrations on the PCO website.
[By the way, we also integrate with Breeze, Church Community Builder, Elvanto, and Mailchimp. And our platform can reduce your data silos even without an integration!]
Why PastorsLine?
Toby shared that "a huge part of why PL was call blasts (voice broadcasts). So much of our church congregation was used to this communication method, we could not lose that. However, the service we were using did not mesh well with PCO."
Since joining PL
First Reformed Church has been using PL for about a year. They have achieved their primary goal of 1 database. As Toby said: "It's awesome not to have to maintain 3 databases."
He also spoke about how things went during the transition: "I feel like our communication with our congregation during this transition did not skip a beat". Toby said he "not heard a lot on the back end of our end users missing any communication in the midst of a pretty significant transition (3 huge systems with 1000's of people who needed recategorizing and bringing over to PL)." He added that this was partially due to the advice of PL: "The help you guys provided about 'this is likely what you'lll need' has panned out, so we're grateful for that".
Toby also told us about a financial win. He explained: "After we prioritized so as not to use credits for text/voice when an email (no credits) would suffice, we found that the cost was half of what it was when we were maintaining the 3 databases." We're happy we could help First Reformed reduce their database maintenance costs by 50%.
He summed it up by saying: "We've been really happy with where we're at a year later."
What's next?
Toby would like to help First Reformed get more automated. This includes "how do we communicate in the way our congregation wants to receive this information, in a "highly effective and efficient way, and to the right people? So much of my job is knowing how each individual person communicates."
Anne gave Toby some tips about this. First, she explained that First Reformed could set up a data capture which asks people to text in their communication preference (text, voice, email) and puts them in the correct group.
Next, she mentioned that using PCO People lists is very powerful. For example: Search in PCO for people who have kids aged 5-10, make them into a list, and then use this list in PL to SMS "Sorry, no child services today".
Anne also told Toby about a birthday Ninja trick which makes use of the different PCO and PL nightly syncing times. The PCO sync comes first, so it can pull up everyone who has a birthday today. The PL syncing happens next, so these people are added to a PL group. This PL group has already been linked to a PL automated messages, birthday greetings campaign (created earlier). The birthday greetings go out, day after day, by themselves. This works for anything date-related (anniversaries, data of bereavement, etc.)
Anything else?
Toby said that it was "super obvious to see how PL and PCO keep improving and innovating, so it's a worthwhile investment in learning this".
Lastly, First Reformed has a new executive assistant coming on board who will have the PastorsLine tool in their hands. Toby felt that such tools are more natural to the younger generation, so it will be "fun to see what ideas they come up with".
Ready to get your data silos down to the minimum?
Let's get started, take me to the free, $0 for 30 days trial.
We think it's a good idea, but we'd like to know more about texting in churches first.