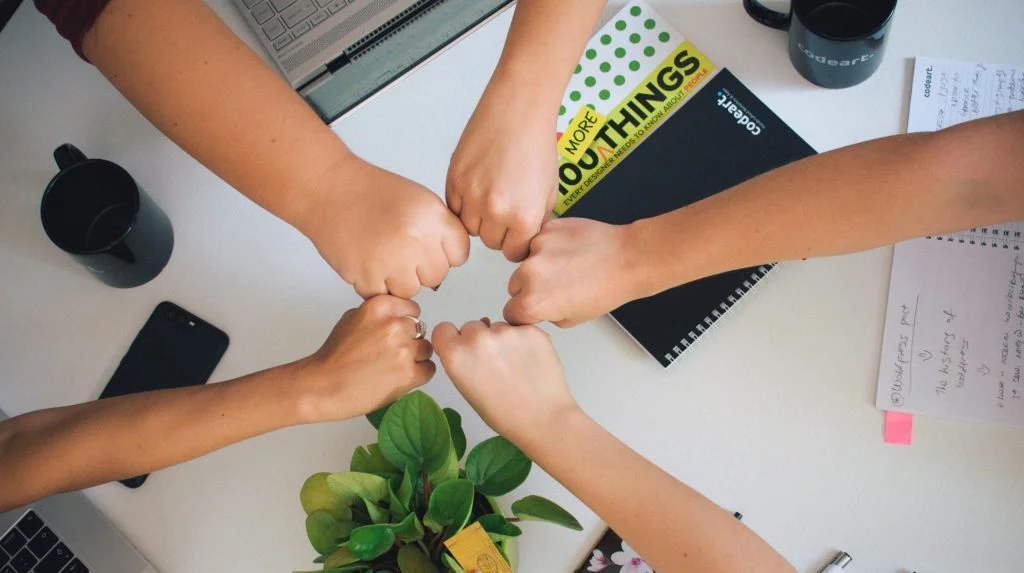 Sometimes, we are just not ready to get on board. Everyone tells us that we should. We might even agree. And yet, there is that feeling in our gut that says: "Not at the moment."
We want you to honor that gut feeling.
Doing things when we are truly ready means we will do them with more motivation, energy, and desire. Usually, the results are much better.
We'd like to share an example.
It took time
Jenny, Operations Lead at Imprint Church was kind enough to give us some feedback on their decision process. Jenny wrote: "I believe I first saw PastorsLine on Facebook and/or from Church Operations groups on Facebook. I looked into the service a few years ago, but we weren't ready to move forward at that time. I've been getting the promo emails since that time and now am ready to test and hopefully implement the service."
As you can see, it took Jenny and her church several years until they were ready to take the next step. That's perfectly ok.
PastorsLine is ready to be of service when it feels right for your church to check us out.
What encouraged Imprint Church to join us
Jenny said: "We signed up for the trial because of the 60-day time period. I liked that I could get a good feel for the product and not rush a decision. The Facebook group also speaks highly of PastorsLine. I also liked that I could access content/tips on your own Facebook page."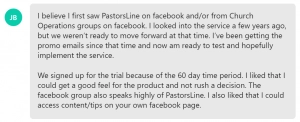 That's another thing: our full feature, free trial (no credit card required).
From our own management/leadership experience in churches, we know the challenges of church budgets. We want to make sure that you have a chance to really explore PastorsLine before you sign up for a paid plan.
Our free trial is for 30 days, but as you saw, Jenny enjoyed PastorsLine for free for 60.
That's because we often run special promotions. So, be on the lookout.
Our church is ready to take the next step. Where's your free trial?
We're still waiting, but we'd like to know more about texting in churches.