After working flat out for about a year on our Church Community Builder (CCB) and Planning Center Online (PCO) integrations, it was time to give our own PastorsLine platform some much needed TLC.
So, we've been hard at work dealing with tons of bug fixes as well as new coding to incorporate your great feedback and requests (keep them both coming, please). Since our last update, we have been able to deliver on what we forecasted.
Automated Messages Improvements
We launched our Automated Messages Campaign module. You can now manually or automatically trigger a series of follow-up texts. This works perfectly with our Digital Connect Texts as well, so you can also capture the person's number, name and email, and add those to our system.
View options for your Automated messages campaigns and Data capture:
Our campaigns modules are powerful but they had lacked good visibility. E.g. Say a number of your subscribers texted in WELCOME to your local number. You are asking for name and email (phone is always captured), but they stopped after giving you their name. Now what? How do you know ALL those who stopped at this step? Before, you would have been required to go through each message in your Inbox. The new view options now give you a list of participants for the two major campaigns (data capture and automated messages). You will have similar options for the Automated Messages where you can know where someone is in the process.
This new visible view let's you get in touch in a more relevant way to keep the communication flowing.

2-way Integration with Planning Center People App
Our PCO integration now works 2-ways and is in public beta: not only can you pull your list and people into PastorsLine but you can also capture data using digital connect texts and push those back into PCO.
Text Enable your Church Landline (US. Only)
The final major feature we launched (in live beta) is the ability to text-enable your church landline number. We think this is great for many churches that still use landline phones—from large, established churches with several paid office staff to the small church where the Pastor does everything and the secretary volunteers only a day or two per week. Enabling your landline to receive and send text messages can then allow you to have communication with more people. Even if you fall in between, having enabled landline texting is a great way to upgrade your local landline phones to simplify your communication (they only need to know one number) without affecting your local call routing.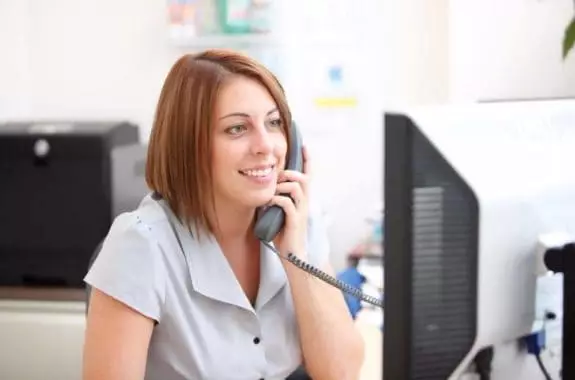 Quick free tool to check if your landline can be text-enabled. 
Enter your church landline number below.
Besides those major features, here are other items we worked on to help give you more visibility over your digital text messaging strategy.
Lookup number
Currently, if you send a group message, you are charged for each message sent whether or not it was a landline, VOIP or mobile phone. Our vendor charges us for each attempt. Now you can check your imported numbers to classify whether they are landlines, VOIP (like Google numbers or another PastorsLine number) or mobile. After you do this, you can filter out the landline phones, for example, and delete them or for group messages, we will automatically skip sending to landline numbers by default. You will see a new checkbox option in your Group Send view. The combination of seeing and fixing failed messages (above) and this new feature means you can save credits and communicate more effectively—have more confidence that your message is being delivered.
(This service costs 1 credit per lookup. However, we have a Peter pays for Paul model. Once one client checks the classification for a number, we record that value across our entire app. When you do the checkup and if you happen to have the same contact in your database, you would not be charged and we will just display the number type.). Due to recent regulations, this feature doesn't work for Canadian numbers.
Inbox: Undeliverable message filter
Even though we always showed you which messages were delivered, queued or failed, this was only seen if you opened specific conversations or if you visited the report section. Now, we've made our failed message badge more visible so you know exactly what went out and what didn't. The failed message badge is a red triangle with an exclamation point inside. It will appear at the side of any unsent message. Open the message for more info as to why the failure happened. We also added an undeliverable message filter at the Inbox: you can filter for all failed messages with one click. Great way to see recent failed messages and address them (resent, delete or edit the phone number).
Inbox: Scrolling back
We previously only showed you the 10 most recent messages. This was to ensure our Inbox worked faster. For many churches, that was sufficient. But often, many pastors might want to easily see the full history of the communication. Now you can. We still load the 10 most recent messages, but if you scroll up, we will autoload the previous 10 and so on.
More badges and notifications
You'll notice lots of additional badges (icons) and notifications around to give you more sticky info about your contacts, groups, and numbers for maximum connectivity and communication. Why sticky? Because the info is connected to the item, not the website page, making it visible no matter where you are. For example, badges tell you whether your contact is a PastorsLine contact, CCB integrated, if the group is a PCO group and which contacts belong to which app. We also are trying to add these badges in as many places as possible, so it doesn't matter where you are—you can have a good idea of what's what without doing 5 clicks to understand it.

Voice Broadcast: Voicemail machine detection
Voicemail is great but there's a catch—your message and the voicemail could be out of sync, causing the start of your message to get chopped off. PastorsLine now has an algorithm that can detect voicemail machines. We can then sync, so your messages get recorded in full.
(This service costs 1 additional credit per message.)
Log renovations (beta)
We are moving towards a unified table view with filters. Not only more visually accessible but will be populated by more useful data. In addition, you'll have a more accurate view of how you are using your credits. Note, this is still in beta and we are consistently tweaking this based on real data.

On the way…
Mail Chimp integration: This is huge on our list. It's possibly one of the most requested features. Long overdue. It's the next main thing we will be working on.
Mobile app:  As you know pastorsline.com/app, we launched a Phase 1 app a few months ago. It does what it is supposed to do but it's a "special app" that might feel clunky. We wanted to focus more on integrations with solutions you use as that is what saves you time and money. However, as we continue to grow, we are getting more and more feedback on the importance of a "nicer and smoother" app. This will be an ongoing development, but we hope to launch a new app within the next 3 months that should feel better and work faster. You will still have access to the original app which would initially have more features.
Fixes: While the MailChimp integration and the mobile app are the next big things we're working on, we are always (daily) working on reported bugs and small requested features. You can be sure we are working to make our application better.
Future future.
More integrations: It's our aim to integrate with as many ChMSs that you are likely using. Elvanto, Ministry Platform and ACS are closer to the top of the list of integrations to explore. We already integrate with PCO and CCB. Even our current integrations have future features we hope to release. We strongly believe in connected systems to help you ensure the least amount of people fall through your digital cracks.
PastorsLine - Level 2: We think the time is coming for a makeover so our website is cleaner and more user-friendly. As long as we're at it, we are going to make it faster and more powerful. Name of the game is better communication, right? This is likely to happen in 2019 but wanted to mention that we are fully aware of some of the experiences. We have had many of you saying our application is "slick but not perfect" and a few others are "confused". We know we can create a powerful solution that is simple to use. Given the number of changes we have done over a short time, as well as seeing dozens of churches and how they use our system, a revamp is inevitable. In the meantime, we will continue to tweak the current architecture to ensure it is clear and works as expected.
Our full feature, free trial
If you have tried our product or plan on doing so, you can now extend your trial after 30 days to get an additional 14 days. Just enter the coupon code GRACE on the billing page when logged in and select a plan. You will pay only $1 and can cancel before the 14th day and not be charged. Additionally, we give you an additional 500 credits. So go ahead, do take advantage of this offer.
If you sign up today, however, we will give you a bonus 500 credits. This invite code MAY31 will expire May 31st, 2018. So act now.