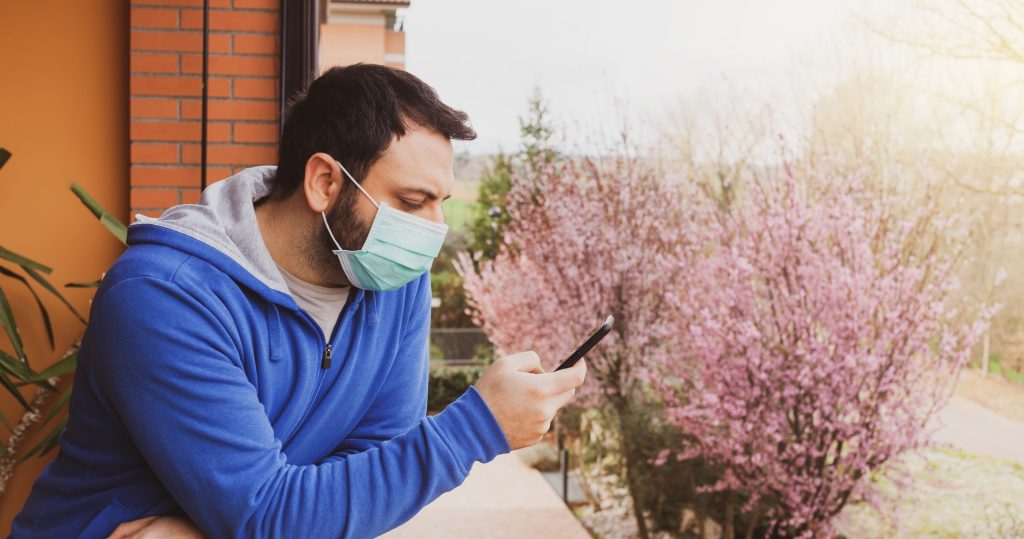 While we were in lockdown and isolation, many ministries onboarded texting software for churches to help them stay in touch with their people. Now that the restrictions are more-or-less lifted and life is settling into the new normal, people are back in church.
Why continue to text and keep a digital footprint?
Reason #1: People worship on their phones anyway.
Statistics from several years ago showed that:
53% of people polled used their smartphones to access the Bible.
54% of Christian millennials explored faith and spirituality via online videos.
Today, 85% of Americans own a smartphone. So, chances are, these numbers have increased.
Takeaway
It is not surprising that people are back in physical church since 65% of those in the U.S. prefer 'live' sermons rather than video preaching. However, they are still accessing church online. Wouldn't it be great if the content they find is from YOUR church? Talk about building relationships!
Reason #2: Connect with parents doing it for their kids.
When people are asked: "Why do you attend church?", the most popular answer is "to get closer to God" (81%). The second most popular answer is "to build a moral foundation for our children" (69%).
Takeaway
Texting software for churches gives you a way to capitalize on their desire. Parents are looking for welcoming, well-thought-out events for their children. Via SMS, you can keep parents informed about such happenings at your church. The idea is to get them to come for their kids and stay for themselves. What an excellent way to grow your ministry!
Reason #3: It pays.
Check out these latest church charitable giving stats:
Almost half (49%) of all church giving transactions are via a card.
More than half of those polled (60%) say that digital giving is ok with them.
When churches accept online tithing, their overall donations increase by 32%.
Takeaway
Digitizing your online giving gives back – significantly. Sure, keep the collection plate going around for those who prefer it. Yet, offer the majority the option they prefer: text-to-give or similar online tithing.
Reason #4: Metrics are still important.
Well-known writer Carey Nieuwhof talked about metrics in today's post-COVID church environment. Nieuwhof discussed the need for 'new metrics'.
Nieuwhof reported that many church leaders have given up on numbers. First, the majority of them have hybrid ministries (online and in-person). Thus, measurements are more challenging. Second, many churches are averaging 40-60% of their pre-Corona attendance. So, the numbers appear depressing – why bother to look?
Even so, Nieuwhof writes: "It's very difficult to lead something you don't understand. Even if you're not growing, numbers matter because they are the clue as to why your church isn't growing."
Takeaway
One of the features of texting software for churches such as PastorsLine is analytics. A powerful example is seeing the results of your SMS campaigns such as a 21-day devotional. This helps you understand how well your church relationship-building efforts are succeeding. If they are not, you now have the data to improve in the future.
Another example is polling. Via text, your church can assess how you are doing in any area you choose. SMS polling is easy to set up and simple to respond to. Thus, a high rate of response = big data you can make good use of.
Reason #5: Community continues outside of the church.
We know (because we've attended churches, been part of their management teams, and worked with them for many years) how hard your church works to build a strong community. Sometimes, with all our emphasis on the big things like retreats and small groups, we overlook those little things which go a long way.
Takeaway
Texting software for churches has community-building features built in: options such as birthday messages; requests for prayer & prayer chains; uplifting messages from the pastor. These all help to create a sense of belonging and partnership between the church members and leadership, strengthening the roots of your community.
Any of these reasons resonate with you?
If so, we welcome you to try our 30-day, full access free trial (no credit card info required).
Thanks, but we'd like to know more about texting in churches first.