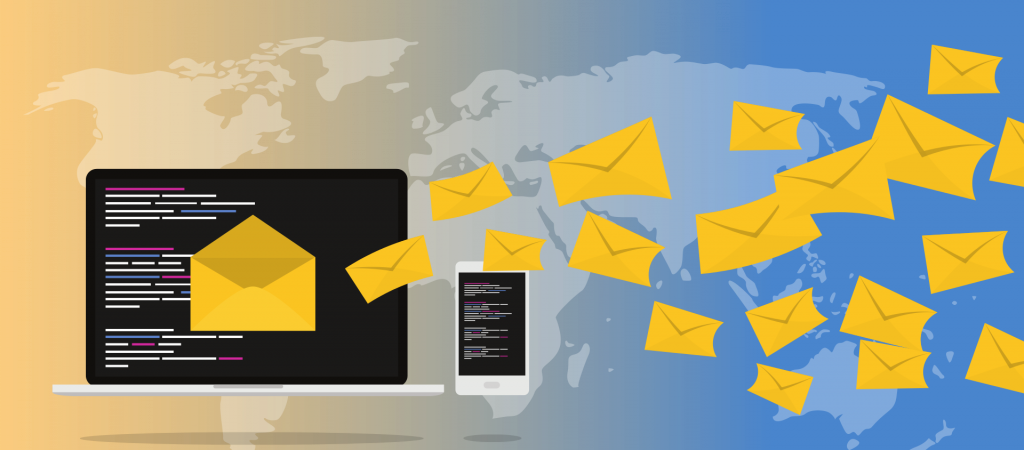 Don't let the 'lower-than-text open rate' put you off. Email for churches is very much alive, well, and super useful.
If your church is using email as your main tool to communicate with your congregations, it is time to reconsider. Most of your audience simply does not open your emails. Texting, with its 98% open rate, should be your primary digital communication tool.
However, email should definitely be part of your 'and' digital strategy. Here's why…
Segmented engagement
Email shines when churches use it for highly-targeted content that really adds value and motivates recipients to open the email, read it, and click through to your landing page. In other words, not email blasts but a campaign to a specific segment of your contacts.
Birthday and anniversary greetings are a great example. By turning on "custom merge field mapping", you would be able to add additional merge fields to MailChimp—e.g. birthday, anniversary, etc.
Long-term nurture
If you have sent a series of personalized texts to your first-time guests and have not been able to engage, either you probably had their landline or they are not interested. So, you would mark this guest as requiring longer nurturing.
Long-term nurturing is a different process that might include occasional personalized emails.
As many characters as you like
You can say as much as you like without requiring your reader to take additional steps to get all the information you wanted to give. This 'all in one place' communication is very convenient, especially since many people have their emails come to their phones anyway.
Church branding
Emails are a powerful way to reinforce your church's brand. Emails are the perfect place for providing value instead of always sending an 'ask'.
For example, you can share stories about church events, membership milestones, data showing how your ministry is making an impact on lives, material related to sermons or workshops, etc. Basically, things that add value and don't necessarily require a response.
As a result, when you do 'ask', people will feel more inclined to step up.
No algorithm
Most social networks have some kind of 'algorithm' which filters what shows up on the feed. Emails don't. This means they are almost guaranteed to arrive to the inbox you intended. And with an email marketing platform such as MailChimp, you can track when it was opened.
Since PastorsLine is integrated with MailChimp, you can enjoy the best of both worlds, including automated emails, so you can do more with less: more communication with less time and manpower.
The MailChimp free integration is available for everyone, including churches who are using a PCO, CCB, Elvanto or Breeze integration with PastorsLine.
You can quickly and easily include email(s) as part of a PastorsLine Automated Messages Campaign (AMC).
Looking to send a series of automated emails over time to people who enter a group or satisfy some criteria in one of your saved searches?
A combination of MailChimp FREE automation and PastorsLine automated texting can do that for you.
Bonus: MailChimp allows you to automate email sequences by more than just the date. Sequences can be stopped, paused, and/or continued by triggers such as…
Previous email sent.
Previous email opened.
Previous email not opened.
Previous email clicked.
Previous email not clicked.
Specific link in the previous email clicked.
…And post-sending list actions such as
Update a merge field.
Delete or unsubscribe from a list.
Join or remove from a group.
Ready to power up your emails and increase your church communication?
Yes, take me to the free, $0 for 30 days trial.
Not yet, but I'd like to know more about texting in churches.